"American Idol" alum Colton Dixon opened up about the importance of relying on his faith.
In an interview with Fox News Digital, the 31-year-old Christian pop singer, who recently released his new single "My Light," recalled how he has leaned on God throughout his life.
"To me, faith is everything. It helps me in the small things and in the big things. And I believe that God cares about both," Dixon said.
He continued, "It's carried me through the hard times and the fun times. I'm just so thankful that I also have a wife who believes what I do, and we are able to come together. And she's just that extra sauce on top to help you get through. And we also have twins as well. We welcomed twins in 2020. And so that was a crazy year, to say the least."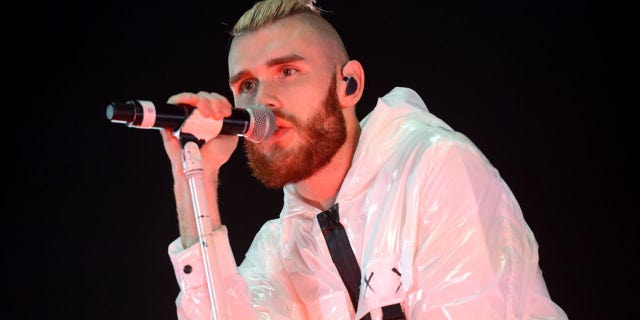 'AMERICAN IDOL' FAVORITE COLTON DIXON PERFORMS LIVE
"But we've just been loving life," Dixon added. "Faith is honestly the light that that gets us through."
The musician met his future wife Annie Coggeshall in 2012 when he was a contestant on the 11th season of "American Idol." Dixon, who placed seventh on the FOX reality singing competition show, proposed to Annie in September 2015. 
In January 2016, the pair tied the knot in Nashville during a romantic ceremony in which they lit a unity candle and took communion, per People magazine. Dixon and Annie announced that they were expecting twins in March 2020.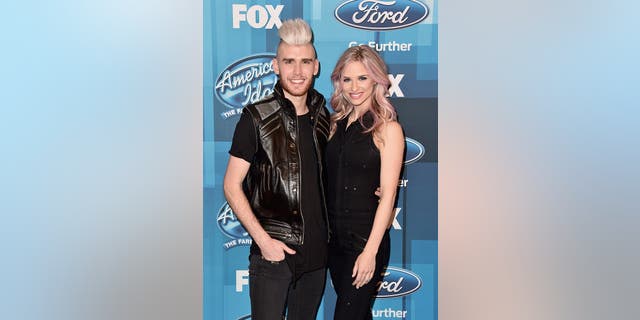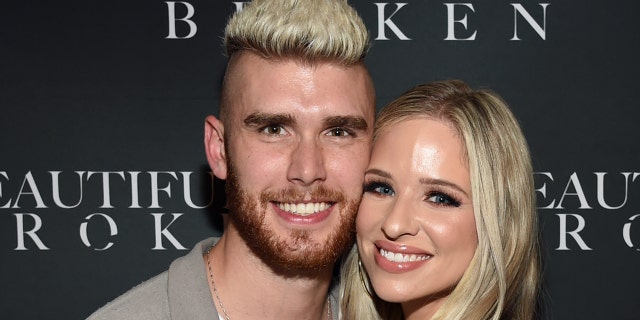 However, the strength of the couple's faith was put to the test on the day of Annie's delivery. Dixon told Fox News Digital that while his wife's pregnancy with identical twin daughters Ava Dior and Athens Elizabeth was "smooth" and "great," complications arose after she went into labor. 
"When it came time to meet the girls, we had to punt and go to a C-section," he said. "And since the birthing process had already started for one of them, her [Ava Dior's] little body shut down. So [she] wasn't breathing. No pulse. Not the way you want to meet your kids."
He continued, "And so it was kind of that like, faith or fear moment, like, do you practice what you preach or do we panic, freak out, whatever. And like I said earlier, I'm so grateful to have a wife who believes the same way that I do. And even more so, she challenges me and just brings me up. And so right there in the hospital, we're in the operating room, but we're praying. Just like, 'God, we believe, we've seen you do it before in different areas in our life. We believe that you'll do it again.' So whether he reached down directly and touched little Dior, she's happy, healthy. You'd never know if there are any complications. We're so grateful. She's our little miracle baby."
After the doctors and nurses resuscitated Ava Dior, she spent several days in the NICU before she was able to go home with her family. In his interview with Fox News Digital, Dixon reflected on how parenting has changed his relationship with God.
APP USERS CLICK HERE TO VIEW POST
"Growing up in church. I feel like I would every so often hear the pastor refer to like this – there's a father/child relationship that we're supposed to have with God and relating that to your own kids," the Tennessee native explained. "You know, I just wasn't there yet. So I was like, put it off on the shelf."
Dixon continued, "But I remember being in the hospital, meeting my twins for the first time, and just having this overwhelming feeling of, man, there's nothing I wouldn't do for these kids. I just met these little humans and there's nothing I wouldn't do. And at the same time, just almost that like, that little nudge deep inside of God just reassuring that in me as well. Just knowing, man, there's nothing he wouldn't do for me. And it just opened up this new perspective of my relationship with God. And it's just really cool."
"I think life is all about perspective," he added. "And with every new season, you get an opportunity for a different vantage point on the road that you're walking or the relationships that you have around you. And now being a parent, it's just deepened and strengthened my relationship with God."
Though it has been over a decade since Dixon competed on "American Idol," he has still maintained ties to the show. The performer recently collaborated with season 16 alum Gabby Barrett on the new version of his hit song "Build a Boat." The original track spent 10 weeks at No. 1 on Billboard's Christian radio chart.
Dixon told Fox News Digital that he was thrilled to have the chance to work with Barrett. He recalled that he and his wife watched Barrett and her husband Cade Foehner compete against each other in 2018. Though neither took the top prize, Barrett and Foehner fell in love on the show and eventually married. 
'AMERICAN IDOL' COUPLE GABBY BARRETT AND CADE FOEHNER EXPECTING FIRST CHILD
"It was just really cool," Dixon said of collaborating with Barrett. "Sometimes how these things work is names are thrown into the hat and when Gabby's name was thrown in, I was like, that's really interesting, actually."
"She's amazing," he continued. "And I love her stance for her faith. Even in a country market, it's really remarkable to see. And she just absolutely killed it. So I'm really grateful to have her a part of the song. She elevated it quite a bit in my opinion."
Dixon also shared that he and Annie are friends with "American Idol" judge Katy Perry's parents Keith Hudson and Mary Perry.  "We love them to death," he said. "They're just the sweetest people."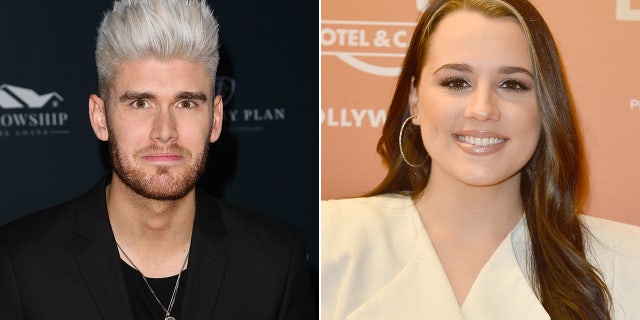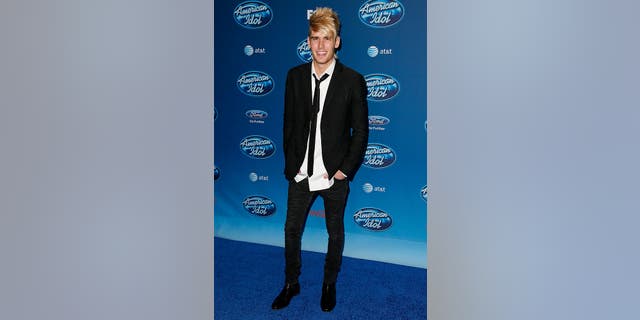 Though Dixon said he wasn't familiar with the "Roar" hitmaker's recent "mom-shaming" controversy, he told Fox News Digital that he understood being a judge on the series must be difficult. 
"I have only met Katy briefly, but I know she's got a great heart," he said. "I can't speak directly into it, but I know being a judge on 'American Idol' can't be easy. I'm sure you're not always going to get it right."
He continued, "I know that when you're in the limelight, you're under a microscope. Everything that you say can and will be used against you. I've learned that firsthand."
'AMERICAN IDOL' JUDGE KATY PERRY ACCUSED OF BEING A 'BULLY,' 'MOM SHAMING' CONTESTANT
"I think there's a responsibility when you have a platform to be smart and to use your words wisely," the "Miracles" singer added. "And I think we all should live by that, not even if we're on a platform or not. But man, we honestly, we live in a time where cancel culture is — I even hate that phrase. It's pretty annoying if you ask me. You just have to be really smart [with] what you say and what you don't. And I think it's wise to do that anyway."
"But also where does grace factor in? Because we're humans, we're going to make mistakes. We're going to say things that looking back, we're going to go probably shouldn't have said that. You know, I've got things, you know, even looking back on 'American Idol,' I'm like, I probably shouldn't have worn the red leather pants, you know? But, hey, I'm human. You know, we're figuring it out as we go right. I wish nothing for the best for Katy."
Perry came under fire in March when she was accused of "mom-shaming" contestant Sara Beth Liebe with a joke that she made during Liebe's audition. The 25-year-old mother of three, who passed the audition, later said that she was "hurt" and "embarrassed" by the joke. Liebe abruptly quit "American Idol" during Hollywood Week, though she claimed that her departure was not due to Perry.
While Dixon told Fox News Digital that it was a "bummer" that Liebe quit the show, he said that the choice of whether to stay or leave really depended on the individual. He referred to fellow "American Idol" alum Mandisa Hundley, who finished ninth in season 5.
"The perfect example that I can think of is a friend of mine and her name is Mandisa," he said. "I remember watching it and Simon Cowell just being really rude to her about her weight. But Mandisa pushed on anyway, and she wound up doing really well in the competition."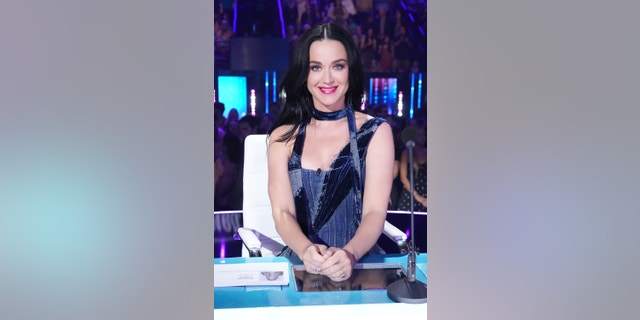 He continued, "So I'm not going to speak into this contestant because it's a personal thing, you know, that's not my place. But I know if it were me, my parents raised me to have thick skin. And my dad taught me something that was just really good. It's helped me in life. It's 'Don't believe the hype, good or bad, no matter what people are saying about you. Just take it as a grain of salt. Do what you gotta do, keep your head down, stay focused and get the job done.' So it's a shame that that played out the way it did on the show. But yeah, it happens sometimes."
Dixon is currently on the road with his "Build a Boat" Tour, which launched on March 10 and will conclude on May 13. Last week, the singer released his seven-song EP "Canvas." He told Fox News Digital that he was excited to debut his new music for fans and shared the special meaning behind "My Light."
CLICK HERE TO SIGN UP FOR THE ENTERTAINMENT NEWSLETTER
"We were excited to take people to church musically, and we just had a blast playing this song live but [it] comes from just this idea that you have that special someone," Dixon said. "For me, faith is a big part of what I do, so I kind of let faith light up the way, so to speak. But I think everyone can relate to having someone in their life that they just light up everything that they do, and they take that ugly thing and turn it into something beautiful somehow."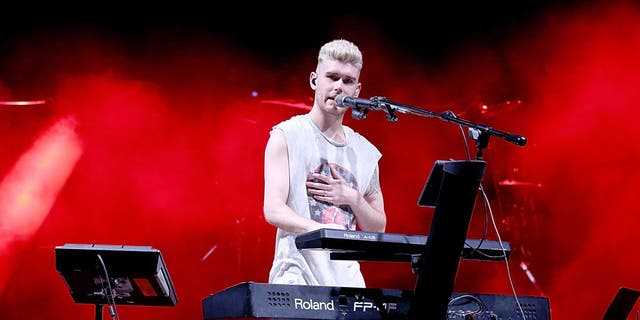 Dixon explained that for him, that light was "several people" in his life but first and foremost it's God. 
"Growing up in church, faith has played a huge part for me, so God would be ultimately that figure for me," he said. "When I have questions or when I can't seem to find where to go — it's hard to explain. But somehow he always comes through for me. So I'm really grateful."
CLICK HERE TO GET THE FOX NEWS APP
The "Never Gone" singer also reflected on the message that he hopes fans take away from his music.
"Hope is the overarching theme of my music and has been for a long time and I don't see that changing," he said. "I think now more than ever people are clamoring for hope. Anything that they can sink their teeth into that's real." 
"I like to think of my songs as tools," Dixon continued. "Life throws you curveballs sometimes, and I think specific problems require specific tools. And I would love to equip you with maybe some new tools to navigate life."