Fox News foreign correspondent Benjamin Hall's new book "Saved: A War Reporter's Mission to Make It Home" is officially a New York Times Best Seller. 
Hall's memoir, detailing his harrowing survival following a deadly missile attack while covering the Russia-Ukraine war, debuted at No. 1 on the coveted New York Times Best Sellers list, topping Prince Harry's "Spare," likely presidential hopeful Ron DeSantis' "The Courage to Be Free," Michelle Obama's "The Light We Carry" and Sen. Bernie Sanders' "It's Ok to Be Angry About Capitalism."
"Saved" had previously topped Amazon's bestsellers based on presales alone ahead of its March 14 release.
BENJAMIN HALL'S WAR MEMOIR 'SAVED' HITS AMAZON TOP SPOT BEFORE RELEASE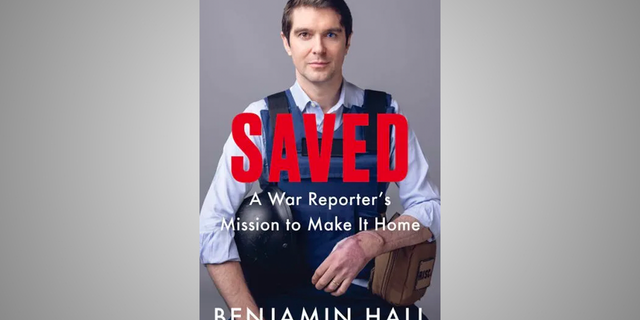 Hall celebrated the news on Twitter. 
"We did it! #1 NY Times bestseller. This is for everyone who appears in the book, so many of them heros – we did it together. Thank you!" he tweeted. 
Hall, who has insisted journalists must continue telling war stories, was severely wounded when the vehicle he was traveling in was struck by incoming fire in Horenka, outside Kyiv. Beloved Fox News photojournalist Pierre Zakrzewski and Ukrainian journalist Oleksandra "Sasha" Kuvshynova were killed in that devastating attack.
He recounted the day of the attack during an interview with Sean Hannity.
BENJAMIN HALL SPEAKS ABOUT THE STRENGTH HE FOUND DURING HIS RECOVERY FROM DEADLY MISSILE ATTACK IN UKRAINE
"Out of nowhere the first missile came out of nowhere, lands about 30 feet in front of us. Immediately Pierre shouts, 'Reverse the car! Reverse the car!'" Hall told Hannity. "There were two Ukrainians driving as well, and five of us in the car. The car got stuck. We couldn't go back and Pierre shouted, 'Get out of the car! Everyone get out of the car!' And the next second, the second bomb hits right in front of the left of the car. And that one, I went black." 
"I was in a dark place. I couldn't feel or see. I'd taken shrapnel in the eye and the matchbox-sized shrapnel in my neck. And I was – I was out. I was out dead," Hall continued.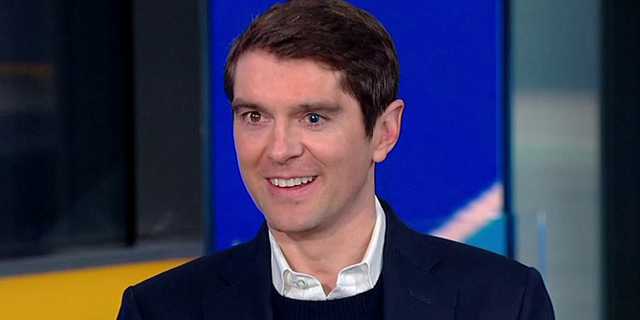 Hall then told Hannity how he heard the voice of his 7-year-old daughter Honor, who was urging him to get out of the car.  
"And then I saw my daughter out of nowhere into this blackness. Right in front of me came my daughter, Honor. And she said to me, 'Daddy, you've got to get out of the car.' Real as if she was in front of me. Out of nowhere she came to me," Hall said. "And I came to, and I opened up my eyes and my instinct took me towards the car door. And I scrambled. I pulled myself out, and I got out of the car. And the third bomb hit the car itself right after that."
FOX NEWS' BENJAMIN HALL RECOUNTS DEADLY MISSILE ATTACK IN UKRAINE, HOW HEARING DAUGHTER'S VOICE SAVED HIS LIFE
The next thing he knew, he said, he was thrown from the blast and "on fire," quickly noticing his right leg was gone but not realizing at the time that his left foot was gone as well. His left hand was "all torn up," put back together later by doctors. 
"I was lying there, lying there. And Pierre was still alive at this point. And Pierre immediately said, 'Don't move! Russian drones, Russian drones.' So I'm lying there in this barren landscape, trying not to move, trying to think of what we can do," Hall said.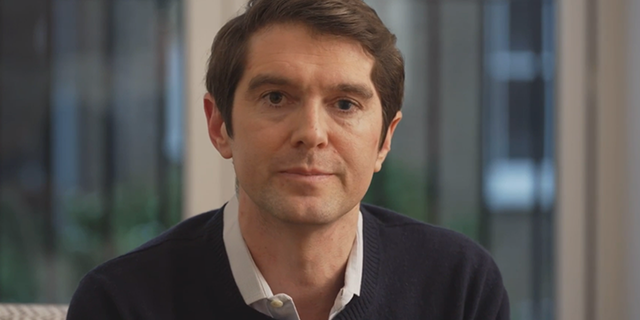 His initial instinct was to pull out his cell phone, which he noted had no reception, and record what he was seeing, and he began taking photos of his injuries.
"I immediately thought, 'Well, my children can't see this. If I don't come home, that can't be the last picture that perhaps they see.' So still sitting there, I deleted them immediately," Hall told Hannity. "But we lay there for a while longer. And Pierre again, who was lying about 5 feet away from me or so, just lying there. He said, 'The Russians, the Russians.'"
CLICK HERE TO GET THE FOX NEWS APP
Hall and Zakrzewski were close colleagues, working alongside each other in different countries and forming a strong bond along the way. He said Zakrzewski's repeated warnings about Russian drones saved his life, telling Hannity "he was there for me again at the end."
He told Hannity he thinks of Zakrzewski "every single day."
Fox News' Brian Flood contributed to this report.