Presidential candidate and entrepreneur Vivek Ramaswamy questioned President Biden's re-election campaign, saying the commander in chief is being used as a "puppet."
Ramaswamy, speaking to Fox News on Monday, said Biden has become a vehicle for wider institutions to assert power through the executive branch.
"It's a myth that Joe Biden is actually running for president. He's not," said Ramaswamy. "It's just the managerial class using Joe Biden as a front to advance its own agenda. To them Biden's cognitive impairment isn't a bug. It's a feature. 
PRESIDENT BIDEN ANNOUNCES 2024 CAMPAIGN DESPITE LOW SUPPORT FROM HIS OWN PARTY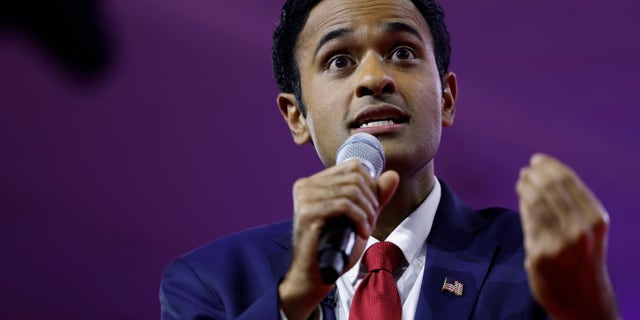 Ramaswamy, who is running for president in 2024 on the Republican ticket, called Biden's re-election campaign "elder abuse" and compared the president to a "hollowed-out husk."
"The administrative state more effectively controls its puppets when they are hollowed-out husks of themselves. The fact that it's elder abuse is just a cost of doing business for Biden's handlers. It's revealing that the DNC refuses to host primary debates this year; they're spitting in the face of their grassroots base."
CONSERVATIVE ENTREPRENEUR AND 'ANTI-WOKE' CRUSADER VIVEK RAMASWAMY LAUNCHES GOP PRESIDENTIAL CAMPAIGN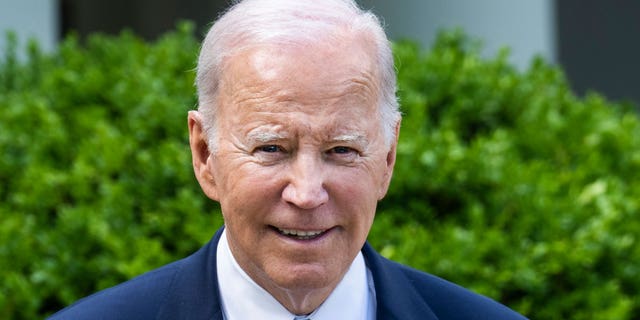 Ramaswamy added, "This is how the managerial class crushes everyday citizens – not with a bang, but with a whimper."
Biden's campaign announcement comes on the four-year anniversary of the launch of his 2020 campaign for president, and is expected to be done via a campaign video, according to reports last week.
TRUMP SLAMS BIDEN'S 'CALAMITOUS AND FAILED PRESIDENCY' AS PRESIDENT ANNOUNCES 2024 RE-ELECTION CAMPAIGN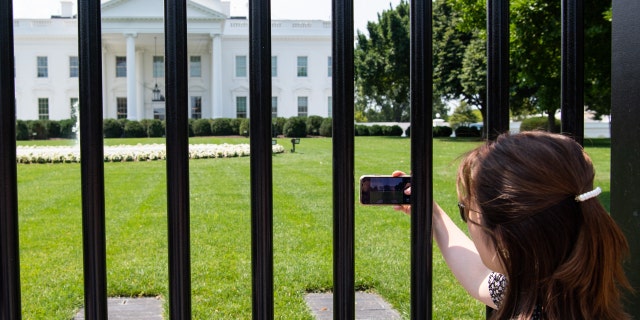 Biden is currently facing Democratic primary challenges from environmental lawyer Robert F. Kennedy, Jr., and spiritual guru and self-help author Marianne Williamson.
If he wins re-election, Biden, who is currently the oldest president in U.S. history, would be 86 at the end of his second term in 2029.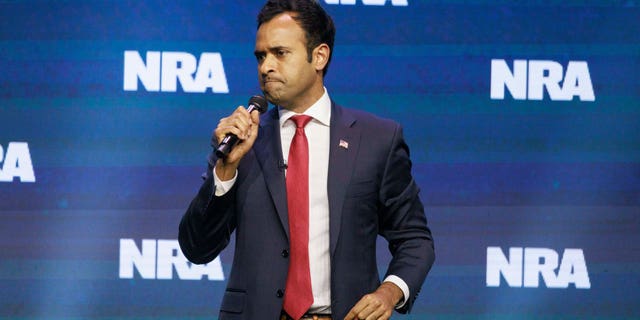 A new USA Today/Suffolk University poll released Monday, which surveyed an equal number of voters who backed Biden and former President Trump last cycle, found that about 40% of individuals who voted for Biden in the 2020 presidential election do not think he should seek re-election. 
CLICK HERE TO GET THE FOX NEWS APP
About 35% of respondents said they would vote for a third-party candidate over Biden in 2024, even if it meant Trump was more likely to win the election.
Fox News' Andrew Murray and Brandon Gillespie contributed to this report.