Critics have called out President Biden for hypocrisy for calling Republicans "fiscally demented" at a Martin Luther King Jr. Day event Monday.
Biden campaigned on unity and togetherness but has shown a pattern of stoking division with insults lobbied at political foes, as his speech Monday demonstrated. 
Biden is "pathetic in the sense that he was always kind of known for being… have manners have class and congenial. But here, there's a tribute to MLK, and he uses it to demonize a party," Gutfeld said Tuesday on "The Five." 
"And so you start thinking, well, what is this? Is this the Joe Biden that everybody thought they knew? Of course not. That one is dead. I mean, this isn't even a thinking, self-aware individual at this point."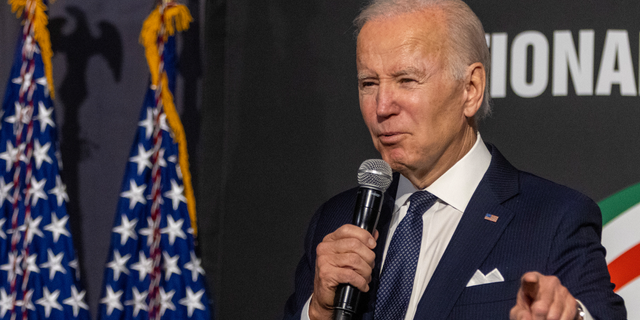 Co-host Judge Jeanine Pirro agreed, arguing Biden is "one of the most divisive presidents in American history."
Biden called Republicans "fiscally demented" for opposing his major spending packages and touted how his administration was able to lower the deficit by $350 billion dollars. 
Pirro highlighted how despite the White House's claims it is responsible for lowering the deficit by billions, the president actually increased the deficit by $2.5 trillion in 2021 and another $1.5 trillion in 2022.
"He's the most financially reckless president that we've ever had. And, you know, it's like an alcoholic bragging [that] look, I went from eight drinks to six drinks. and you know, things are really good now," she explained.
BIDEN WHITE HOUSE FACT-CHECKED BY TWITTER USERS AGAIN FOR EXAGGERATING DEFICIT CLAIM 
Dana Perino added the Biden administration left out the key fact that the deficit greatly decreased because COVID emergency funds also went down. 
"When it comes to spending, he spent $9.7 trillion. And we know that this is going to be…they're going to spend $6 trillion over the next ten years. So, this is all coming down the pipe," co-host Brian Kilmeade also pointed out.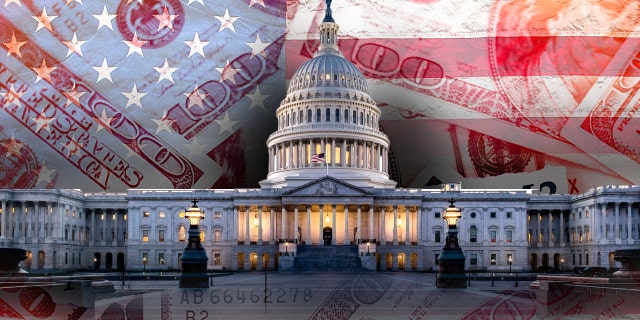 CLICK HERE TO GET THE FOX NEWS APP
In fiscal year 2022, Biden signed the $1 trillion infrastructure bill, the $750 billion Inflation Reduction Act, the $280 billion CHIPS Act, and several Ukraine funding bills totaling roughly $65 billion.