Buffalo Bills star wide receiver Stefon Diggs and Cincinnati Bengals top cornerback Eli Apple are engaged in quite the Twitter beef. 
Apple has never been one to back down from a social media battle, but Diggs, who is usually reserved on the social media platform, responded after the Bengals corner said "Cancun on 3" with the hand-heart emoji in response to a tweet from Diggs that said, "It's easy to criticize my reaction more than the result."
Diggs started with a corn emoji, suggesting he thinks Apple is corny, and the phrase "clout chasing."
CLICK HERE FOR MORE SPORTS COVERAGE ON FOXNEWS.COM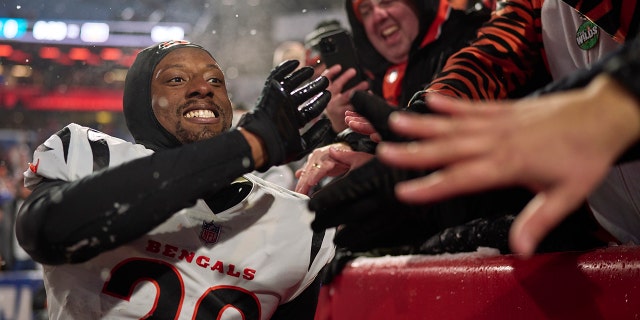 Apple replied, saying, "Safe travels to Cabo fam," after the Bengals knocked the Bills into the offseason with a 27-10 win in Buffalo Sunday. 
Apple has been trolling Diggs and the Bills since the victory. Apple quote tweeted a video of Diggs showing frustration to quarterback Josh Allen in the final moments of the Bills' loss. 
BENGALS' ELI APPLE CHIDES STEFON DIGGS AS BILLS STAR TWEETS FRUSTRATION: 'CANCUN ON 3'
"Someone get them in couples therapy @JoshAllenQB and @stefondiggs I'll pay on God," Apple wrote. 
Apple also needed to clarify the Cancun tweet because it appeared to some he was poking fun at Damar Hamlin's hand-heart gesture that he has adopted since his cardiac arrest in a game against the Bengals in Week 17. Hamlin also wears No. 3.
"All love thoughts prayers and concerns to @HamlinIsland as he continues to recover from that tragic incident," Apple said. "Never would I make light of that scary unfortunate scene. This game is truly a dangerous risk to our bodies mind and spirit. Nothing but love to all my football brothers."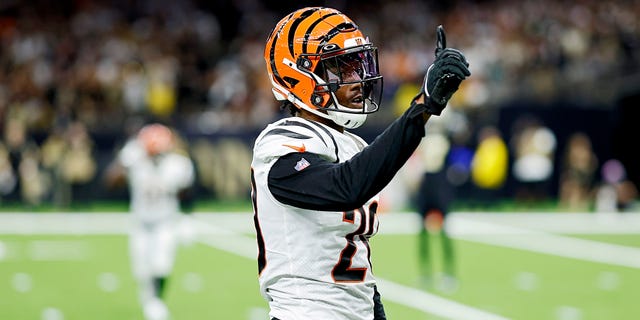 Buffalo Bill Shaq Lawson also called out Apple about the Cancun tweet, suggesting Apple was making light of the Hamlin incident.
"You played a good game @EliApple but disrespect my boy @HamlinIsland situation that s—t get you beat up frfr. Keep it on the field."
BILLS' STEFON DIGGS FIRES OFF TWEETS AFTER CRITICISM FOR ON-FIELD FRUSTRATIONS
Apple responded by saying, "A shame you couldn't keep that same energy on the field maybe the outcome would've been different [shrug emoji] enjoy Mexicon wit the homies."
Apple has had Twitter beefs with NFL opponents in the past, including Tyreek Hill while Hill was playing with the Kansas City Chiefs.
The Bengals defeated the Chiefs at Arrowhead in last season's AFC championship, and Apple's play before halftime to stop Hill from reaching the end zone was a crucial play that aided in the comeback overtime victory. Apple trolled Hill and others after that game leading into the Super Bowl, where the Bengals fell to the Los Angeles Rams.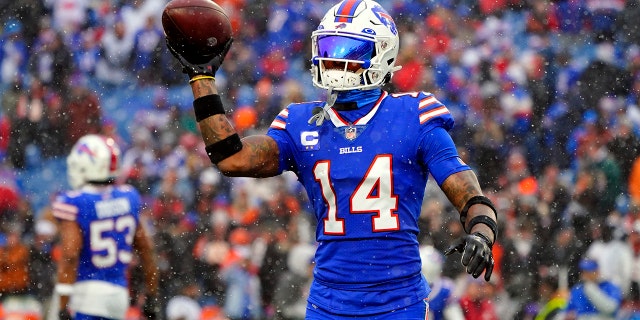 CLICK HERE TO GET THE FOX NEWS APP
As Apple continues to engage with the Bills on social media, he is preparing to meet the Chiefs in Kansas City again for a chance to play in his second straight Super Bowl with Cincinnati.