California braced for the impact of another atmospheric river this week, which was expected to bring threats of flooding, snow and whipping winds following deadly winter weather that left residents stranded in their mountain community homes for over a week.
The National Weather Service said the storm would bring heavy rain and wet snow at high elevations would complicate travel conditions, with rainfall a possible contributing factor to rapid snowmelt.
Moderate risks of excessive rainfall are in effect on Thursday and Friday over central California and numerous widespread wind advisories are in effect for northern and central California. Gusts may reach upwards of 40 to 50 miles per hour at lower elevations and up to 70 miles per hour at higher elevations.
NORTHERN CALIFORNIA STORM EASES BUT MORE SNOW EXPECTED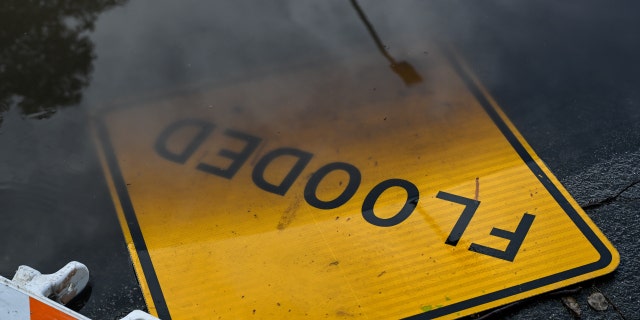 The National Weather Service's Bay Area office tweeted that river flooding was a concern from the Santa Cruz mountains through northern Monterey County and warned that strong winds could blow down trees and result in blocked roads and power outages.
In Los Angeles, the office there warned residents never to drive through flooded roads and warned of rising avalanche danger in the higher mountains.
All of this comes as Californians in the southern mountains have worked to recover from a once-in-a-generation weather event.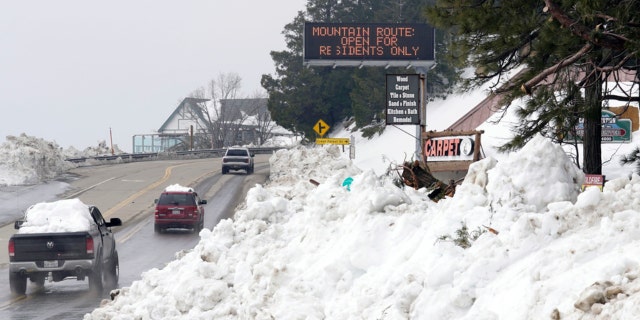 FOX 11 reported Wednesday, citing San Bernardino County Sheriff Shannon Dicus, that the death toll stands at 11 – but that only one is directly the result of the storms. There have been conflicting reports about the death toll and the official noted that "there's a lot of misinformation."
MICHIGAN REGULATORS ENCOURAGE PUBLIC COMMENT ON POWER OUTAGES
The Los Angeles Times reported 12 deaths – according to San Bernardino County Sheriff's Department – noting only a traffic accident was weather-related.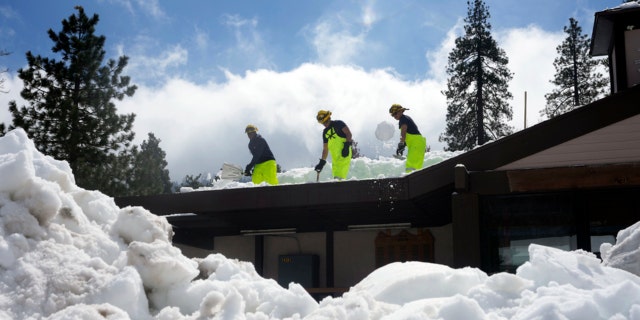 Snow had piled high above homes' first-floor windows and those who could get out trudged through it to buy groceries or pick up food at a distribution center. Roofs collapsed and roads were blocked, with possible gas leaks and storm-related fires. The power also went out in many communities.
CLICK HERE TO GET THE FOX NEWS APP
The San Bernardino Mountain communities are likely to be spared another major snowfall as volunteers work to clear buried properties and driveways.
The Associated Press contributed to this report.