CNN media reporter Oliver Darcy is reportedly considering a breakup with the network after he was reprimanded by CEO Chris Licht for his coverage of the network's polarizing town hall with former President Trump.
"In the aftermath of the meeting and coverage, Darcy has wondered to colleagues whether he should resign or if he will be fired by the network," Semafor reported in its media newsletter.
Darcy was summoned last week for a meeting with Licht and other top CNN executives, who were irked by his gloomy coverage of the town hall. CNN has been crushed by liberals for giving Trump a platform, and Darcy caused internal headaches by putting a spotlight on the "fury of criticism" the network received from its own employees. Never shy about offering his opinion in the "Reliable Sources" newsletter, he wrote, "It's hard to see how America was served by the spectacle of lies that aired on CNN."
A source familiar with Licht's thinking previously told Fox News Digital that he scolded Darcy for being too emotional. Semafor media reporter Max Tani, who previously worked with Darcy at Business Insider, reported Sunday night that his old colleague "was not pleased with the depiction of the meeting" of him essentially being shellshocked by a reprimand, saying the conversation "ended relatively cordially."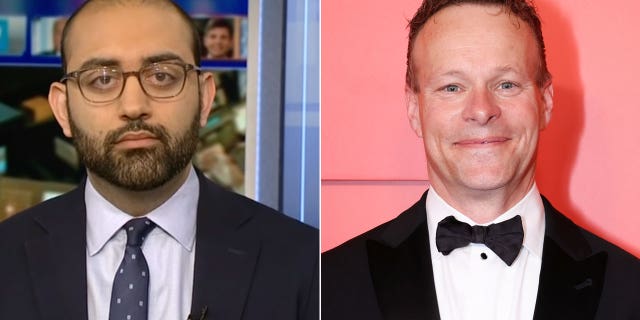 REPORTER 'VISIBLY SHAKEN' AFTER CNN BOSS SCOLDS HIM FOR BEING 'TOO EMOTIONAL' IN TRUMP TOWN HALL COVERAGE
CNN executives Virginia Moseley and Rachel Smolkin had seen his newsletter before it was published but were "relatively quiet" in the meeting with Licht, Semafor reported.
Darcy referred Fox News Digital to CNN's communications department for comment, which did not immediately respond to a separate request.
Darcy has taken over as the sole author of CNN's media newsletter since former "Reliable Sources" host Brian Stelter was fired last year.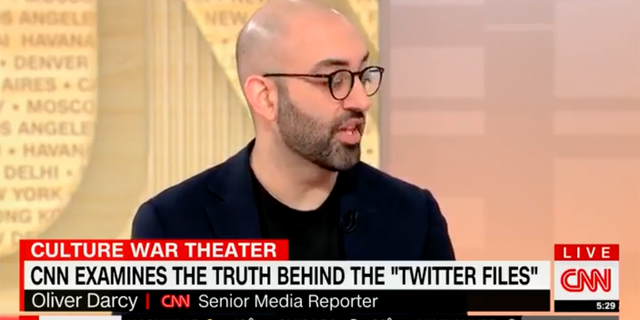 CNN'S ANDERSON COOPER OBLITERATED BY LIBEREALS OVER 'PATHETIC' TRUMP TOWN HALL SERMON: 'HOW CONDESCENDING'
Darcy wrote Trump lied about various topics during the town hall despite attempted fact-checks by CNN moderator Kaitlan Collins, yet "CNN aired it all."
"On and on it went. It felt like 2016 all over again. It was Trump's unhinged social media feed brought to life on stage. And Collins was put in an uncomfortable position, given the town hall was conducted in front of a Republican audience that applauded Trump, giving a sense of unintended endorsement to his shameful antics," Darcy wrote. "Yes, some news was made… But for most of the night, the nation's eyes were transfixed on Trump's abuse of the platform that he was given."
The Fox News Digital source said Licht received a "ton" of messages from CNN staffers appalled by Darcy's newsletter, which emphasizes how CNN and Licht were facing tense backlash "internally" as well as externally.
CNN FACING 'FURY' FROM STAFFERS OVER TRUMP TOWN HALL: 'IT FELT LIKE 2016 ALL OVER AGAIN'
"I'm asking you to not be emotional," the source paraphrased what Licht told Darcy at the meeting, adding that he wanted non-emotional coverage applied to all news outlets, not just CNN. Darcy heavily focuses on right-wing media in his coverage and often takes a critical tone.
"Darcy stood by his work and pushed back on the 'emotional' characterization, one source with knowledge of the meeting said. But afterward two sources who heard about the meeting described him as visibly shaken. 'They put the fear of God into him,' one source said," Puck News' Dylan Byers reported Friday.
Darcy cut his teeth in conservative media earlier in this career but has become one of its fiercest critics in his role at CNN.
Fox News' David Rutz contributed to this report.
CLICK HERE TO GET THE FOX NEWS APP