House Oversight Committee Chairman James Comer, who is leading the congressional probe into Hunter Biden's foreign business dealings, doubled down on his allegation Monday that lawyers for the president's son are intimidating potential witnesses and whistleblowers from assisting in the investigation.
Comer, R-Ky. told Fox News that Hunter Biden's legal team has contacted unnamed individuals who are complying with congressional subpoenas issued by the committee investigating the Biden family's financial affairs and alleged influence-peddling on behalf of the president's son.
COMER DEMANDS BIDEN CORRECT HIS 'DISHONEST' DENIAL THAT FAMILY GOT $1M FROM HUNTER'S CHINA DEAL
"In communication with our witnesses and with people who are cooperating from a subpoena standpoint, we know that they have been contacted by the attorneys for Hunter Biden," Comer said in an interview on "America Reports. "We feel that this is really close to crossing the line. Obviously, their objective in my opinion, is witness intimidation. This will not stand."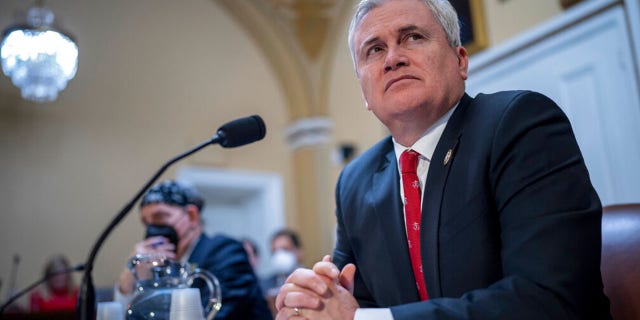 Comer, who vowed to "continue to press forward" with the investigation, first made the allegation in an interview with "Just The News" last week, telling the outlet that witnesses are "scared to death to come forward" and that he believes Biden's legal team is "testing the limits."
When pressed by Fox News host Sandra Smith on whether he has "hard evidence" to support the bombshell allegation, Comer replied, "It depends on your definition of intimidation."
"If you get a call from the lawyers and they remind you of your potential liability in some of these business schemes then yes, I would consider that witness intimidation," he said.
COMER DEFENDS DECISION TO SHIELD WITNESSES FROM DEMS IN HUNTER BIDEN PROBE, SAYS SOME DO 'NOT TRUST' RASKIN
"Why wouldn't you show the goods for that? Why wouldn't you get protection for those witnesses and whistleblowers so you can come forward with this evidence?" Smith pressed further.
Comer said the committee plans to request immunity for certain individuals so they can cooperate with the congressional probe without fear of personal liability.
"I think that's going to be the next step that we take. That is a big deal and hopefully, the DOJ and Merrick Garland will grant immunity to those people," he said.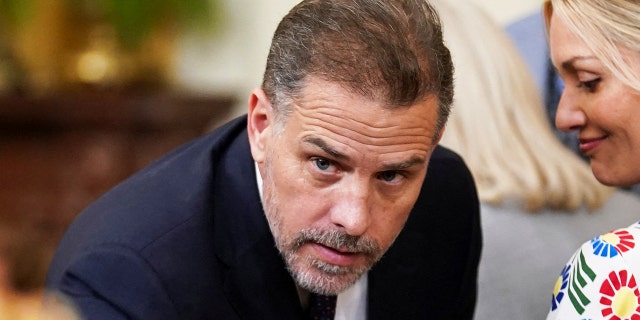 "The message is sent very loud and clear that this legal team needs to be very careful moving forward," he added.
Comer also claimed that Democrat lawyers were financing "dark money groups" to intimidate him and House Judiciary Committee Chairman Jim Jordan into backing down from the investigation into the first son.
"I'm seeing a lot of things out of the Biden attorneys, this level of arrogance, they believe….that they can come in and someone like me is just going to bow down and let them get away with what they're trying to get away with and that's not the case," Comer said.
"They have dark money groups that are trying to intimidate both me and Chairman Jim Jordan…this isn't helping their cause," he continued. "They're not intimidating us. We're going to press forward and present the facts to the American people."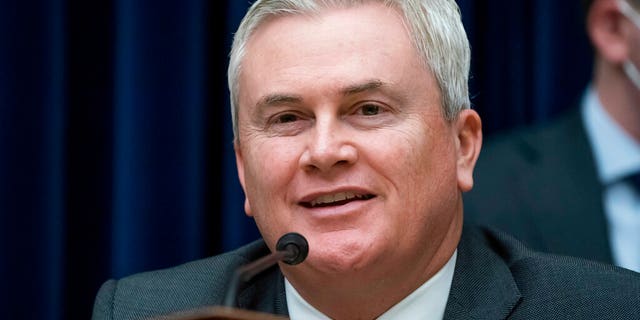 Comer said the House Oversight Committee plans to hold a public press conference later this month "to give the American people the facts of what we've uncovered thus far."
"In the coming days and weeks, a lot of information is going to come forward that's going to tell a very compelling story to the American people about the extent of this family's influence peddling," Comer said.
CLICK HERE TO GET THE FOX NEWS APP
The lawmaker's comments came on the same day Hunter Biden appeared in court for a hearing in the child support case of his 4-year-old daughter born out of wedlock. Comer said the case has potential to be "very helpful" to his investigation if the president's son's finances come into focus.