Dallas Cowboys quarterback Dak Prescott placed the blame on his shoulders for the 19-12 loss to the San Francisco 49ers on Sunday night to knock them out of the playoffs.
Prescott and the Cowboys' lone touchdown came on a pass to Dalton Schultz in the first half. Dallas would rack up field goals from there. Prescott had two interceptions in the loss – both in the first half.
CLICK HERE FOR MORE SPORTS COVERAGE ON FOXNEWS.COM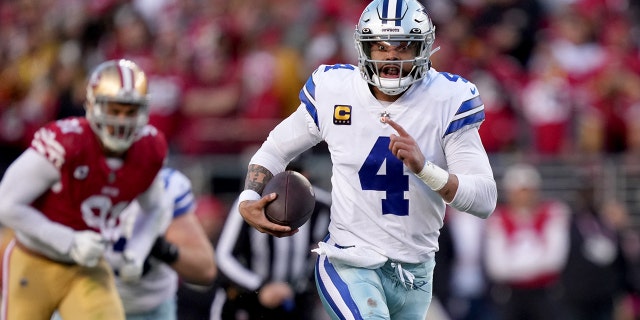 "On the first one, I hitched one too many times with [Michael Gallup]," Prescott told reporters, via the team's website. "Understandably, hitching three times, thought I was gonna go on a scramble but the guy just came back to the ball and made a play. I've gotta throw that one away or use my feet and get out of the pocket. On the second one, the nickel [cornerback] squeezed, and I tried to throw it to CeeDee [Lamb]; but the [defender] was able to make a play on it. He tipped it in the air and to the [middle linebacker]."
Prescott said he understood those kinds of turnovers cannot happen in the playoffs.
"Those are throws you can't have, not in the playoffs," Prescott said. "Not when you're playing a team like that [and] on the road. No excuses for it. Those are 100% on me."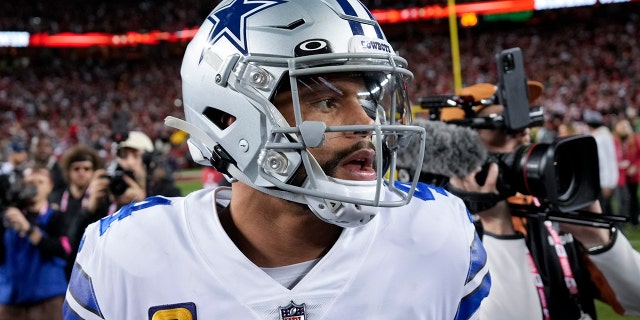 COWBOYS FANS BRAWL AS THEY WATCH TEAM LOSE TO 49ERS IN PLAYOFF GAME
The lack of execution for the Cowboys ended up costing them the game.
Brett Maher missed an extra-point attempt after Prescott's touchdown to Schultz. But he was able to help keep the Cowboys in the game with two field goals in the second half, including a 43-yarder that cut the 49ers' lead to four points.
Coming off a five-touchdown tally against the Tampa Bay Buccaneers, to have a lackluster performance on offense was disappointing for Prescott.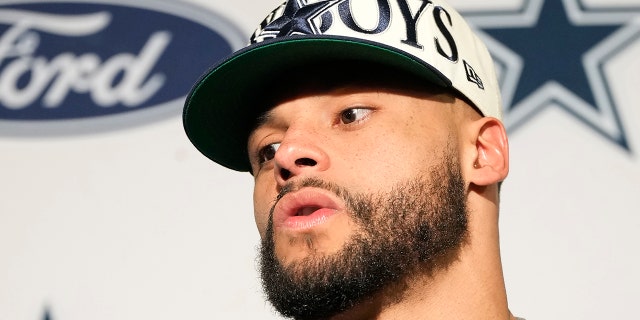 CLICK HERE TO GET THE FOX NEWS APP
"It hurts," he added. "Very disappointed we weren't able to come out with this one. Disappointed in my play and for the guys in the locker room.… It's unfortunate.
"It sucks."