The Democratic National Committee will host its 2024 presidential nominating convention in Chicago, the DNC announced Tuesday. 
The Windy City beat bids from Atlanta and New York to host the convention after Chicago Mayor-elect Brandon Johnson pitched President Biden on hosting the Democratic National Convention there.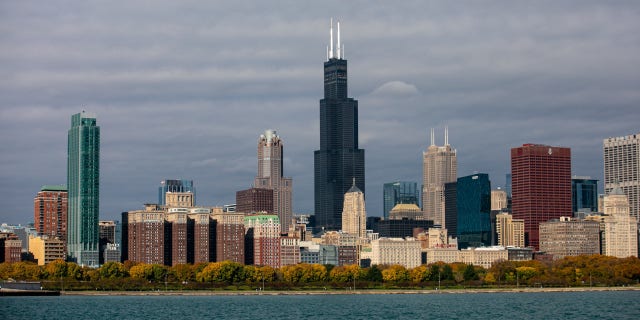 The DNC, in announcing its convention city, highlighted that the party is returning the Midwest, which it called "a critical Democratic stronghold" and that Illinois, along with Wisconsin, Michigan, and Minnesota, were part of the "blue wall" that was crucial to President Biden's 2020 White House victory.
Biden, who had the final say in the decision, emphasized in a statement that "Chicago is a great choice to host the 2024 Democratic National Convention.
"Democrats will gather to showcase our historic progress including building an economy from the middle out and bottom up, not from the top down," the president added.
And in a hint towards his expected re-election announcement later this year, the Biden said that "from repairing our roads and bridges, to unleashing a manufacturing boom, and creating over 12.5 million new good-paying jobs, we've already delivered so much for hard working Americans – now it's time to finish the job."
The convention will take place Aug. 19-22 next year, and is expected to draw between 5,000 and 7,000 delegates and alternates and attract up to 50,000 visitors to Chicago.
Chicago, which for over a year had been one of the front-runners to hold the 2024 convention, last hosted a convention in 1996.
The Republican National Committee announced last year that the GOP's 2024 presidential nominating convention will be held in Milwaukee, Wisconsin.
This is a developing story and will be updated.