Miami Dolphins quarterback Tua Tagovailoa has been ruled out for Sunday's playoff game against the Buffalo Bills.
Head coach Mike McDaniel made the announcement on Wednesday as Tagovailoa has still not cleared concussion protocol.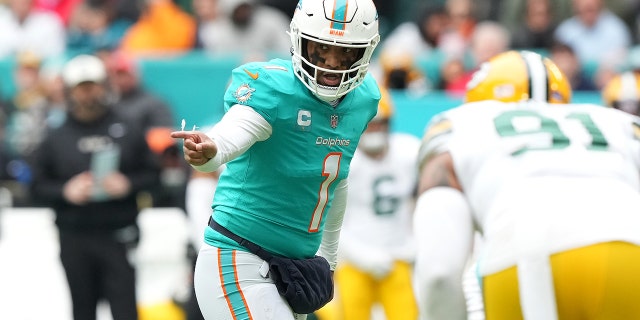 "As of today, Tua has not been cleared by doctors to resume football activities on the field with his teammates, so because of that and because of the time that he's missed, I can rule him out for Sunday," McDaniel said, according to NFL Network.
The Dolphins are preparing to start rookie Skylar Thompson in Sunday's wild-card game, according to ESPN.
DOLPHINS' TUA TAGOVAILOA STILL NOT CLEARED TO PRACTICE WITH PLAYOFFS AROUND THE CORNER
Tagovailoa found himself in concussion protocol following Miami's Week 16 game against the Green Bay Packers, missing the final two games of the regular season.
"So he has not been cleared for that level yet," McDaniel said Tuesday on whether Tagovailoa could begin non-practice drills. "I'm hoping to – with all three active roster quarterbacks, they all have injury-related concerns. I'm hoping to have some clarity on Wednesday. But as of right now, it's literally the same, if not more vague, than when I just saw most of you guys last."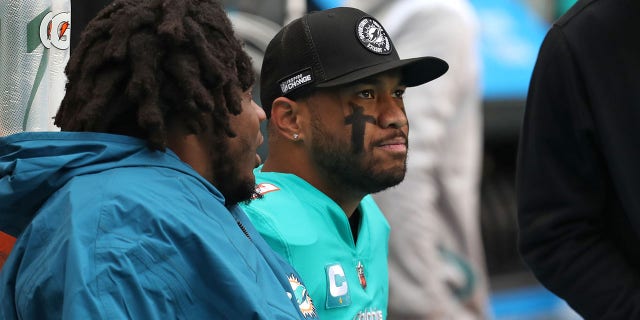 Tagovailoa's concussion against the Packers was at least his second of the 2022 NFL season, with the third-year quarterback missing two games after suffering a concussion against the Cincinnati Bengals in Week 4.
CLICK HERE FOR MORE SPORTS COVERAGE ON FOXNEWS.COM
That concussion came four days after Tagovailoa stumbled after hitting his head on a hit in Miami's game against the Buffalo Bills in Week 3.
The Dolphins will now face the difficult task of beating Josh Allen and the Bills on the road without their top passer.
CLICK HERE TO GET THE FOX NEWS APP
Thompson started for Miami in their playoff-clinching win over the New York Jets in Week 18 as backup quarterback Teddy Bridgewater suffered a dislocated pinky finger on his throwing hand the week prior.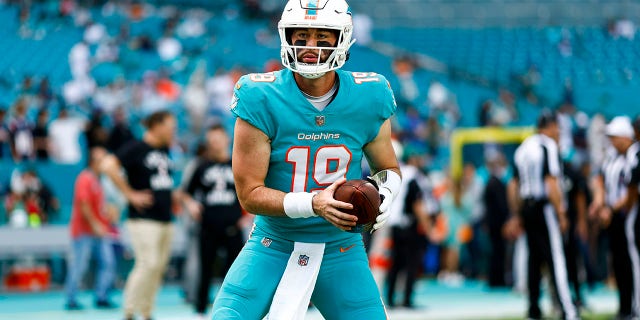 Thompson was 20-31 for 152 yards and zero touchdowns in an 11-6 win over the Jets.
Miami has lost five of its last six games entering the NFL playoffs.
Tagovailoa played well when healthy this season, throwing for 3,548 yards, 25 touchdowns, and just eight interceptions in 13 games.