Former Alabama basketball player Darius Miles was not the suspect that allegedly shot and killed a 23-year-old Alabama woman over the weekend, but he was responsible for providing the gun used in the fatal shooting, according to court records.
Miles, 21, and Michael Lynn Davis, 20, were both charged with capital murder in the shooting death of Jamea Harris, which took place near the university's campus early Sunday morning.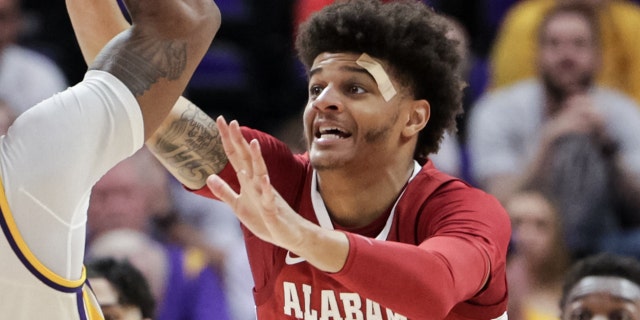 Tuscaloosa Police Capt. Jack Kennedy said the driver of another vehicle, in which Harris was a passenger, approached campus police near Bryant-Denny stadium at around 1:45 a.m., saying that someone had shot into the vehicle and that he fired back.
EX-ALABAMA BASKETBALL PLAYER DARIUS MILES ALLEGEDLY KILLED WOMAN 'BECAUSE SHE WOULDN'T TALK TO HIM,' MOM SAYS
One of the suspects was wounded and suffered non-life-threatening injuries. Police did not specify which suspect was injured.
But newly released court documents say Miles admitted to providing the gun used in Harris' death, while witness testimony pointed to Davis as the shooter, according to AL.com
"Witnesses identify Michael as the shooter," the deposition read according to the outlet, while the charging sheets state: "Darius Miles admitted to providing Michael Davis with the handgun immediately prior to the shooting."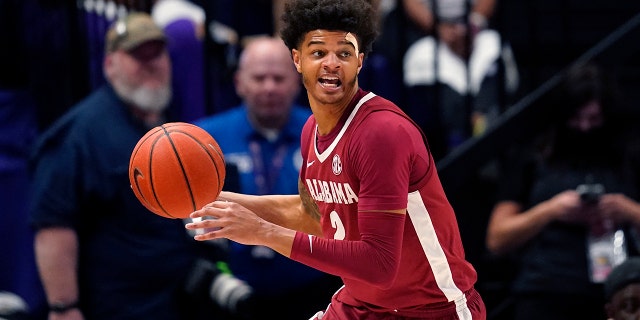 According to the outlet, the documents say Miles "intentionally caused" Harris' death by "aiding and abetting by providing a firearm."
CLICK HERE FOR MORE SPORTS COVERAGE ON FOXNEWS.COM
Miles' attorney, William C. White II, provided a statement to Fox News Digital Monday maintaining his client's innocence.
"Darius Miles and his family are heartbroken tonight over the death of Jamea Jonae Harris," the statement read. "While Darius has been accused of being involved with this tragedy, he maintains his innocence and looks forward to his day in court. Our firm's own investigation is ongoing, and no further statement will be made at this time."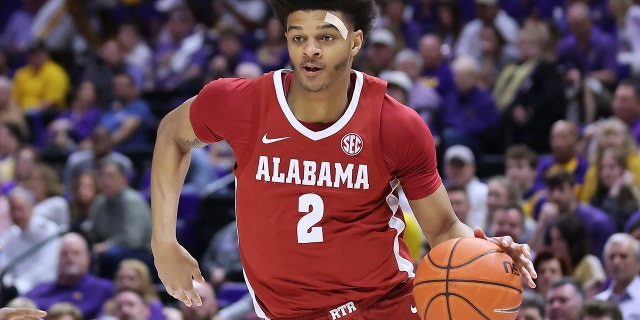 CLICK HERE TO GET THE FOX NEWS APP
Harris, who has a five-year-old son, was pronounced dead in the vehicle.
Miles was dismissed from the men's basketball team after it was revealed he was allegedly involved in the shooting. Earlier Saturday, he was ruled out for the rest of the season with an ankle injury.
Fox News' Ryan Gaydos contributed to this report.