Former North Carolina Courage coach Paul Riley, who was banned from the National Women's Soccer League on Monday after multiple investigations into alleged harassment and sexual misconduct, called the league "political" and "woke."
Riley was among four coaches that received a permanent exclusion from the league in a statement released Monday. 
Riley says he's planning on fighting "a lot of things," and despite his permanent expulsion from the league, he never wants to return. 
CLICK HERE FOR MORE SPORTS COVERAGE ON FOXNEWS.COM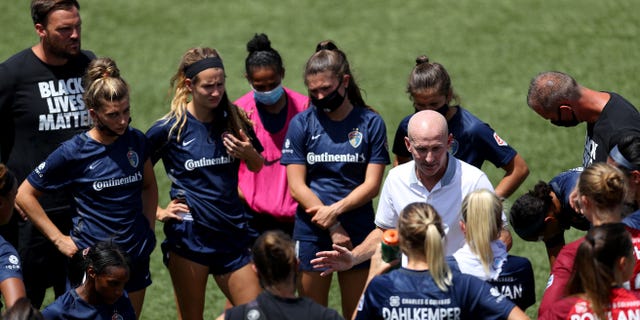 "We have a lot of plans ahead to fight a lot of things," Riley told WRAL News on Tuesday. "Absolutely never had any intention of coaching in NWSL again. The political, woke, cancel culture of the league says it all."
What exactly Riley is fighting has not yet been determined.
WOMEN'S PRO SOCCER LEAGUE HAD SYSTEMIC ABUSE AND SEXUAL MISCONDUCT, INVESTIGATION REVEALS
The Joint Investigative Team for the NWSL found that misconduct was "largely systemic in nature" and they made "recommendations on several forward-looking and structural reforms to improve the league's polices and practices."
As a result, NWSL commissioner Jessica Berman announced the four permanent bans as well as suspensions for coach Craig Harrington and Alyse LaHue and much more. 
"The league will continue to prioritize implementing and enhancing the policies, programs and systems that put the health and safety of our players first," Berman said in the statement. "Those actions are fundamental to the future of our league, especially as we build a league that strengthens our players' ability to succeed and prosper on and off the pitch. As part of our commitment to accountability and deterrence, the league has determined that further corrective action with respect to certain organizations and individuals identified in the Joint Investigative Report is appropriate and necessary."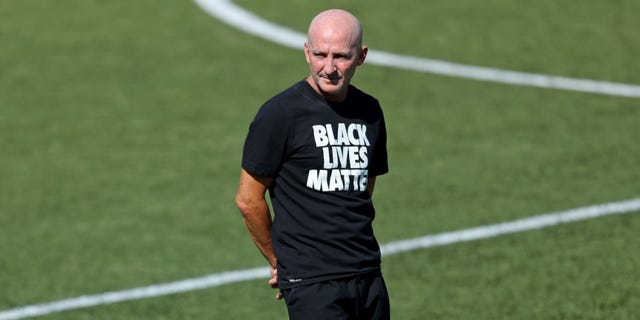 For Riley's case, a previous report by U.S. Justice Department official Sally Yates was released in October that found he had alleged harassment and sexual misconduct that spanned back to 2015 during his time coaching in Portland, Oregon.
Both Yates' report and the Joint Investigative Team's report said that the NC Courage were not aware of the full extent of Riely's actions prior to hiring him in 2017. 
AMERICAN WOMEN PLAYERS SETTLE SUIT VS US SOCCER FOR $24M
Two former Portland Thorns players called him "a predator," per WRAL News, while one other player called it a "culture of fear."
The Courage were also fined $100,000 and must hire a staff separate from its men's tea, which is under the same ownership group. 
"We stand firmly with the league, the NWSL Players Association and fellow clubs in holding player safety and well-being as our top priority," the organization said in a statement on Monday.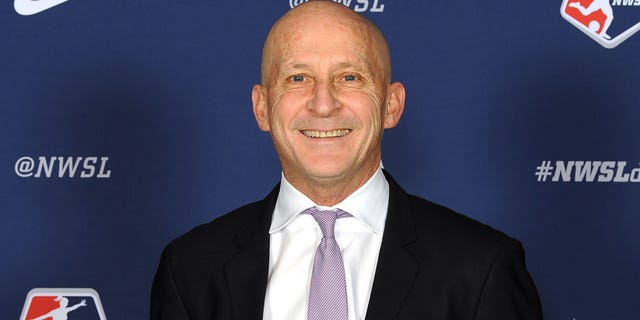 CLICK HERE TO GET THE FOX NEWS APP
Five of the 10 head coaches in the NWSL last season either were fired or stepped down amid allegations of misconduct. Commissioner Lisa Baird also stepped down, making way for Berman.