A rising number of young people believe in God or a higher power, according to a recent survey of Americans aged 18-25.
The survey, conducted in December by the Springtide Research Institute and noted Sunday by the Wall Street Journal, found approximately one-third of respondents believe in a higher power, marking an increase from just a quarter who said that in 2021.
Multiple young adults, church leaders and theologians who spoke to the Wall Street Journal attributed the apparent increase to the upheaval of the COVID-19 pandemic, which the Rev. Darryl Roberts of the Nineteenth Street Baptist Church in Washington, D.C., said stripped away many of the protections young people had come to expect.
Some of the young people who spoke to the outlet indicated that a belief in a higher power does not necessarily carry over into identifying with an organized religion.
CHRISTIANITY QUICKLY DIMINISHING IN US, ON PACE TO BECOME MINORITY RELIGION IN DECADES: STUDY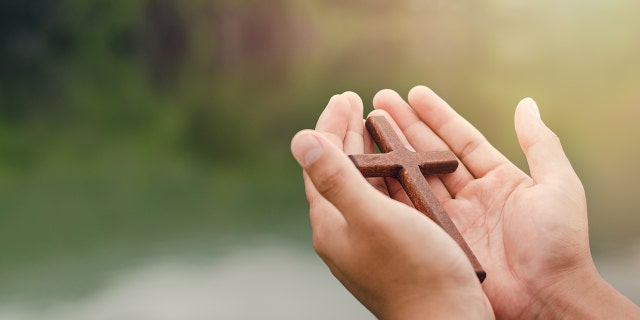 "We are seeing an openness to transcendence among young people that we haven't seen for some time," says Abigail Visco Rusert, associate dean at Princeton Theological Seminary, told the outlet.
The Wall Street Journal noted that other polls, such as one conducted by Gallup in 2022, have found that belief in God is in decline. While the vast majority of respondents said they still believe in God, Gallup found that number had dipped from 87% in 2017 to 81% last year. More than 90% of Americans believed in God between 1944 and 2011, according to Gallup.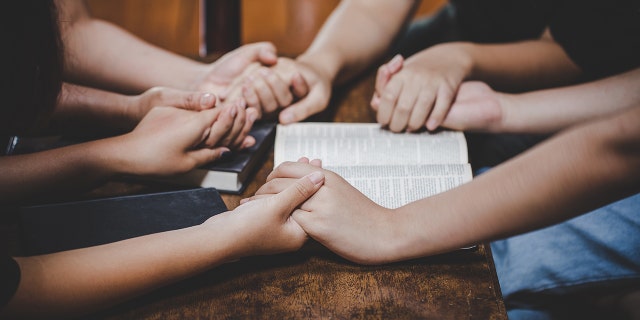 A Wall Street Journal-NORC poll published in March found that 31% of Americans ages 18 to 29 claimed religion was very important to them, which the outlet noted was the lowest percentage among all adult age demographics.
ASBURY REVIVAL SPARKS MOVEMENTS AT OTHER CHRISTIAN COLLEGES
A report by the Pew Research Center and the General Social Survey published in September found a surge of adults leaving Christianity to become atheist, agnostic or "nothing in particular." It predicted that if the number of Christians under 30 abandoning their faith accelerates beyond the current pace, adherents of the historically dominant religion of the U.S. could become a minority by 2045.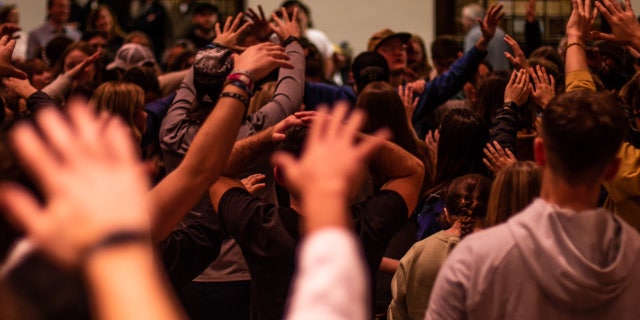 The Springtide Research Institute survey comes amid recent revival movements that have swept some college campuses such as Asbury University in Wilmore, Kentucky, which drew national attention in February after students conducted round-the-clock worship services in its chapel for days. Similar movements then spread to other Christian colleges nationwide.
CLICK HERE TO GET THE FOX NEWS APP
"If you look at the world, and you look at what is going on and what Gen Z is facing, I just think they are absolutely desperate for something other than what the world is giving them right now," Asbury University communications director Abby Laub told Fox News Digital at the time, adding that Gen Z has suffered much during the past few years.