Meyers Leonard has not played in the NBA in over two years.
He was suspended for using an antisemitic slur during a live video game stream, but he could return soon.
The 2012 first-round pick is set to work out for the Los Angeles Lakers on Friday, according to The Athletic.
As a member of the Miami Heat in 2021, Leonard was playing Call of Duty and streaming it on Twitch when he called someone a "f—ing k–e b—-."
CLICK HERE FOR MORE SPORTS COVERAGE ON FOXNEWS.COM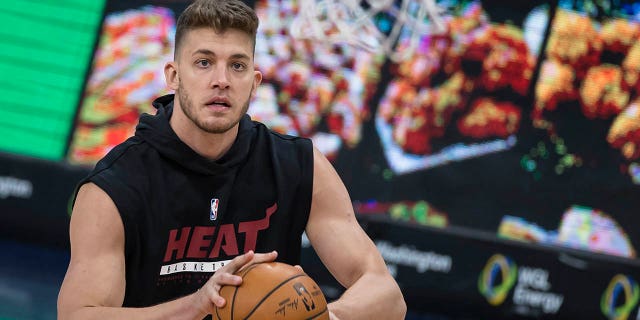 Leonard apologized for the incident, claiming he did not know what the word meant.
"I am deeply sorry for using an anti-Semitic slur during a livestream yesterday," he said at the time. "While I didn't know what the word meant at the time, my ignorance about its history and how offensive it is to the Jewish community is absolutely not an excuse and I was just wrong," he wrote. "I am now more aware of its meaning and I am committed to properly seeking out people who can help educate me about this type of hate and how we can fight it.
"I acknowledge and own my mistake and there's no running from something like this that is so hurtful to someone else. This is not a proper presentation of who I am and I want to apologize to the Arisons, my teammates, coaches, front office, and everyone associated with the Miami Heat organization, to my family, to our loyal fans and to others in the Jewish community who I have hurt. I promise to do better and know that my future actions will be more powerful than my use of this word."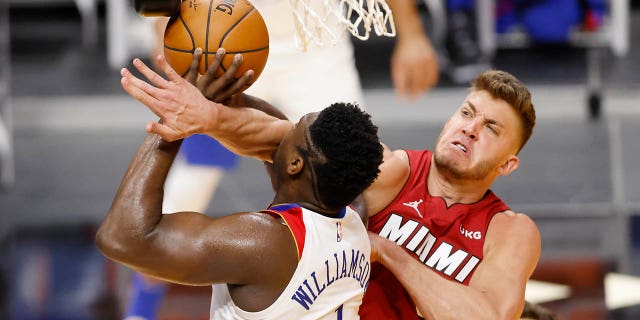 MEYERS LEONARD OFF THE HEAT AFTER UTTERING ANTI-SEMITIC SLUR DURING LIVESTREAM
The Heat suspended him indefinitely after the incident, and he was traded to the Oklahoma City Thunder, but he never suited up for them. He was released just a week after the trade and has remained a free agent since.
His last NBA game was back on Jan. 9 of that year, as a shoulder injury kept him out for the rest of the season.
The Lakers are looking for any sort of help down low with Anthony Davis' injury – they also will work out DeMarcus Cousins on Friday.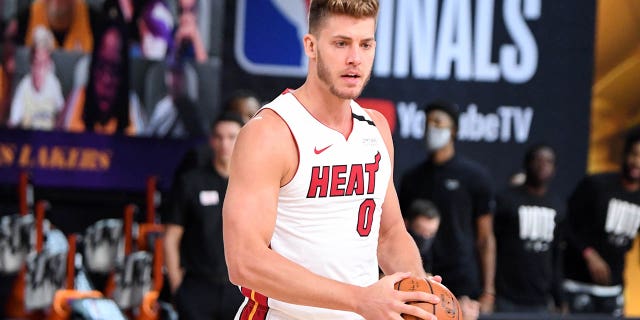 CLICK HERE TO GET THE FOX NEWS APP
Leonard and the Heat lost to the Lakers in six games in the 2020 NBA Finals.