Fox News foreign correspondent Benjamin Hall received a standing ovation from his colleagues at Monday's State Department press briefing as he returned to work following his year-long recovery from a deadly attack in Ukraine. 
On the heels of Saturday's White House Correspondents' Dinner, an event that has long commemorated press freedoms in the U.S., veteran Associated Press reporter Matt Lee offered a touching tribute to Hall and his presence in the State Department briefing room once again. 
"There were quite a lot of words spoken over this weekend in Washington D.C. about the importance of a free press and, you know, the role that it plays in informing the world and the American people and others," Lee began. "I just want to remind everyone that, you know, Ben literally almost paid for this principle with his life and we're very thankful that he survived and recovered and is back with us here in the briefing room, so it's really good to see you and welcome, welcome back."
State Department principal deputy spokesperson Vedant Patel then led a round of applause for Hall, which was quickly followed by journalists standing and clapping for the Hall.
BENJAMIN HALL'S UKRAINE WAR MEMOIR 'SAVED' BECOMES #1 NEW YORK TIMES BEST SELLER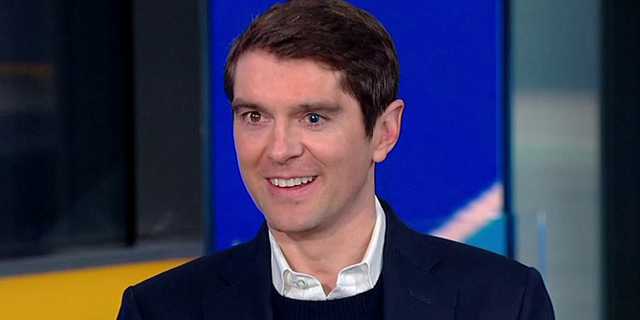 "I obviously didn't work here when you were in a place to not attend briefings, but I am so glad to be up here and to welcome you back," Patel added. 
Hall thanked his State Department colleagues for the warm welcome, telling them he "felt all the support from this room" during his recovery.
"And I will say that the briefing room was probably the thing I miss most while I was away, being in here. So I'm glad to be back," Hall said before posing his question to the State Department. 
In March 2022, just weeks into Russia's invasion of Ukraine, a vehicle Hall was riding in was hit by a missile. Hall suffered devastating injuries but miraculously survived. Beloved Fox News photojournalist Pierre Zakrzewski and Ukrainian journalist Oleksandra "Sasha" Kuvshynova were killed in the attack.
Hall had gone through roughly 30 surgeries, lost a leg on one side and a foot on the other, and no longer has function of a hand and one eye.
BENJAMIN HALL SPEAKS ABOUT THE STRENGTH HE FOUND DURING HIS RECOVERY FROM DEADLY MISSILE ATTACK IN UKRAINE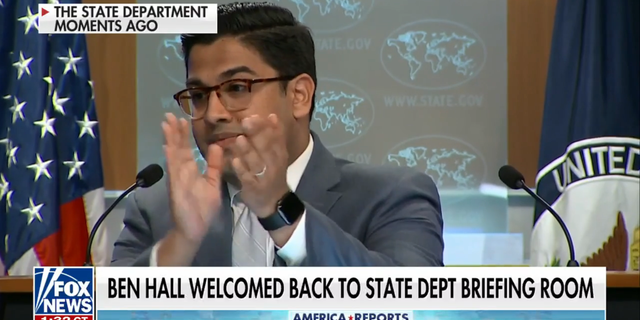 During an interview with Fox News' Sean Hannity, Hall recalled how hearing the voice of his 7-year-old daughter Honor was what motivated him to get out of the car before a second missile hit. 
FOX NEWS' BENJAMIN HALL RECOUNTS DEADLY MISSILE ATTACK IN UKRAINE, HOW HEARING DAUGHTER'S VOICE SAVED HIS LIFE
"And then I saw my daughter out of nowhere into this blackness. Right in front of me came my daughter, Honor. And she said to me, 'Daddy, you've got to get out of the car.' Real as if she was in front of me. Out of nowhere she came to me," Hall said. "And I came to, and I opened up my eyes and my instinct took me towards the car door. And I scrambled. I pulled myself out, and I got out of the car. And the third bomb hit the car itself right after that."
Hall was located and evacuated out of Ukraine to Landstuhl Regional Medical Center within 48 hours of the attack with the help of the nonprofit organization Save Our Allies and the Department of Defense, including Secretary Lloyd Austin and then-Pentagon press secretary John Kirby, along with Fox News executives and chief national security correspondent Jennifer Griffin.
He was eventually transferred to Brooke Army Medical Center in San Antonio, Texas, where he spent six months with doctors rebuilding his body before returning home to his family in London last August.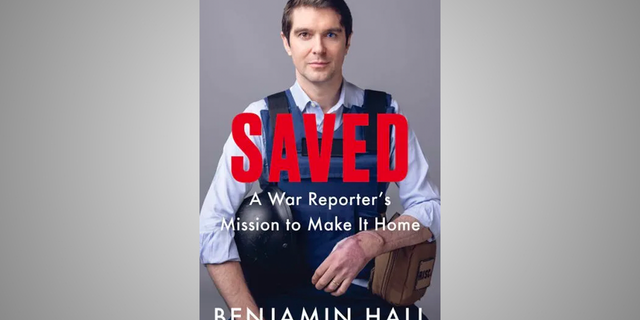 CLICK HERE TO GET THE FOX NEWS APP
A year after the attack, Hall wrote a memoir about his survival called "Saved: A War Reporter's Mission to Make It Home." It debuted at No. 1 on The New York Times' Best Seller's list. 
Hall sat down with for an exclusive interview with Secretary of State Antony Blinken, which will air on Monday's "Special Report w/ Bret Baier" at 6 p.m. ET.