Jussie Smollett's legal team has filed their appeal brief, detailing their argument against the actor's hate crime hoax conviction.
In documents obtained by Fox News Digital, Smollett's legal team argued his "renewed prosecution" violated Smollet's due process rights. In addition, the "circuit court judge improperly denied the defense motion for substitution of judge for cause because of his explicit bias towards Mr. Smollett, rendering every subsequent ruling and action in this case null and void."
A jury found Smollett guilty of five of the six charges of disorderly conduct against him following a nearly two-week trial in 2021.
Smollett, who is Black and gay, reported to Chicago police that he was the victim of a racist and homophobic attack by two men wearing ski masks in January 2019. The manhunt for the attackers soon turned into an investigation of Smollett and his arrest on charges that he'd orchestrated the attack and lied to police about it.
JUSSIE SMOLLETT RELEASED FROM JAIL PENDING APPEAL: 'UNCONSTITUTIONAL TO CHARGE SOMEONE TWICE,' LAWYER SAYS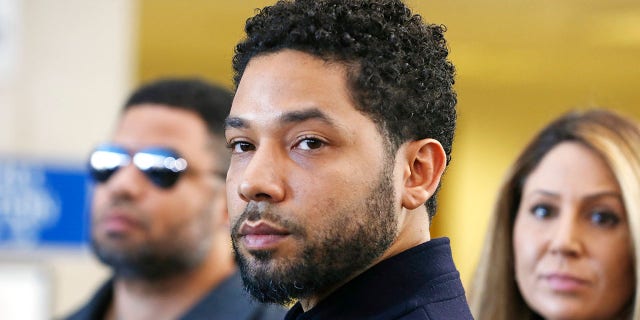 The appeal brief also stated Jussie's due process rights were violated when the trial court made "uninvited commentary that was dismissive of lines of defense questioning that had sought to establish homophobia, a central theory of the defense case; made commentary defending a detective's investigative decision during cross-examination; accused one of the defense counsel's without basis, of editorializing during cross-examination; and made commentary that sought to hurry along parts of the defense cross-examination; all of which occurred in front of the jury."
JUSSIE SMOLLETT INSISTS HE DIDN'T LIE ABOUT HATE CRIME HOAX: 'I'D BE A PIECE OF S—'
Smollett's lawyers argued "inappropriate comments" made during cross-examination impacted the jury's ability to provide an unbiased verdict.
In addition, the appeal stated Smollett's "Fourteenth Amendment Rights to Due Process and Equal Protections under the law were violated when the trial court deprived Mr. Smollett of a jury of his peers by allowing the prosecution to strike all but one African American juror and a gay juror," thus depriving Jussie a jury of his peers.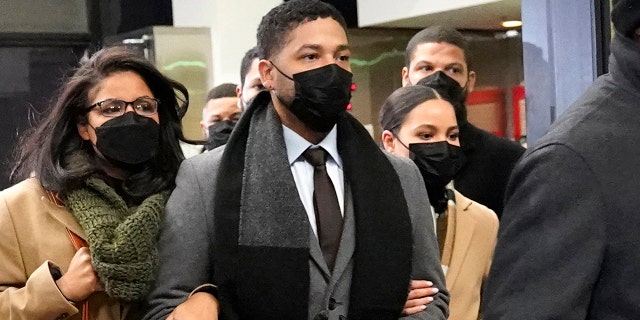 Smollett's constitutional rights to due process and a fair trial were "denied by prosecutorial misconduct including allegations that a defense witness was pressured to change his statement" in the testimony of Anthony Moore, an eyewitness who saw the assailants attack Smollett.
"In his initial statements to police, Mr. Moore described one of these attackers to be a white man," the appeal stated. "However, after meeting with the OSP (Office of Special Prosecutor), Mr. Moore eventually signed a statement written by the OSP that it was 'possible but not probable' that the attacker was probably black. When the defense asked Mr. Moore to explain his inconsistent statements, Mr. Moore stated under oath that he was 'pressured' by one of the OSP prosecutors to change his original statements."
His legal team has planned to appeal the verdict since the December 2021 trial.
"The verdict is inconsistent," attorney Nenye Uche said during a press conference at the time. "You can't say Jussie is lying and say Jussie is not lying for the same exact incident."
JUSSIE SMOLLETT'S BROTHER SAYS CHICAGO POLICE DEPARTMENT 'FEEDING YOU FICTITIOUS STORIES'
"We are confident in our appellate system," Uche added. "We are confident in our Illinois Supreme Court, and we're confident that at the end of the day, what's out there in the news media and in the gossip forums are not going to stand a chance in court."
Smollett was sentenced to 150 days in jail following the conviction. The actor was also sentenced to 30 months felony probation, restitution to the city of Chicago in the amount of $120,106 and a fine of $25,000.
During his sentencing, Smollett maintained his innocence.
"I did not do this, and I am not suicidal, and if anything happens to me when I go there, I did not do it to myself, and you must all know that," Smollett said during his hearing.
CLICK HERE TO SIGN UP FOR THE ENTERTAINMENT NEWSLETTER
The "Empire" actor reported to jail on March 10, 2022, and was released just six days later pending his appeal.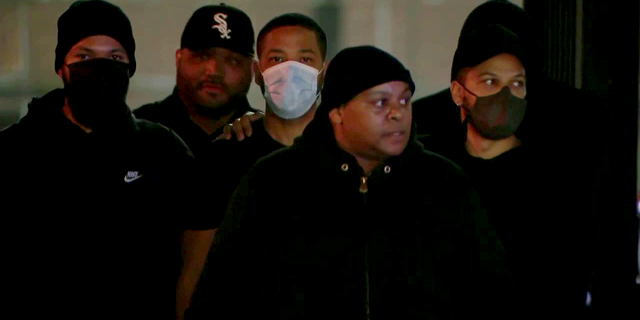 Smollett has remained out of jail since. Following his release, Uche held a press conference stating that the family is "very, very happy."
Uche criticized the special prosecutor's decision to charge Smollett a second time after the initial charges were dropped by Cook County State's Attorney Kim Foxx and Smollett paid a fine.
"It is unconstitutional to charge someone twice," Uche said, explaining that Smollett had initially paid a $10,000 fine and did community service.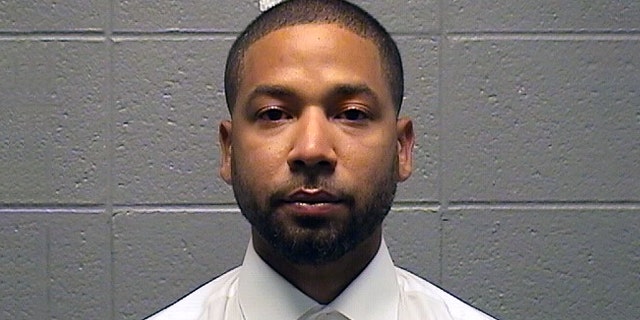 CLICK HERE TO GET THE FOX NEWS APP
"Some people might think Mr. Smollett is guilty, but I disagree," the attorney added. "The judge spent a great deal of time chastising and berating my client… Not happy with that… I'm not playing politics."
The Associated Press contributed to this report.