Kristin Cavallari showed off her fit physique in a black string bikini and called out mom-shamers in a post she shared Saturday.
The 36-year-old reality star posed on a wooden table in a dimly lit room for two photos she uploaded to Instagram.
"…but she's a mother," "The Hills: New Beginnings" star wrote in the caption, adding a smiley face screaming in fear emoji. 
Cavallari pulled her hair up into a loose ponytail and accessorized with delicate gold jewelry, including a necklace and several earrings.
KRISTIN CAVALLARI DOESN'T THINK SHE WANTS 'TO DATE ANOTHER ATHLETE' AFTER JAY CUTLER, MATT LEINART ROMANCES
The "Laguna Beach" alum's post was quickly met with appreciative and supportive comments from her fans.
"Who says moms can't be hot," one follower wrote.
Another commented, "Maybe she's born with it. Maybe she's Kristin Cavallari."
"Love this!" added one fan. "The amount of times mothers get crap for wanting to be themselves is awful. You look amazing and happy and that's what matters.. spread the confidence girl. Love it."
"Thank you for being an inspiration, we can have more sides than just being moms," one follower chimed in.
Another social media user commented, "Well ya can't tell she's a mother by that bod so there's that you ….you mo fo's & actually in this forum? It's all that matters . Haters. Love, a fellow hot mom."
The mother of three opened up about being proud of her health journey and defying her critics in a slideshow of photos she shared last year. In the first photo, Cavallari was seen from behind while wearing a black bikini and gazing at the ocean. The television personality also included two throwback snaps.
"I've been sitting on this picture for a few days going back and forth on if I should post it or not," she admitted in the caption.
"Ultimately I decided to bc I've come a long way from a few years ago and I'm really proud of the progress I've made.
"I don't even recognize the girl in those other 2 photos..and no, I never had an eating disorder..that was purely stress. I work out really hard and am dedicated to a healthy lifestyle and I think just because I'm a mom doesn't mean I can't be proud of my body and be comfortable in my skin. So, here ya go."
CLICK HERE TO SIGN UP FOR THE ENTERTAINMENT NEWSLETTER
The Uncommon James founder shares sons Camden, 10, and Jaxon, 8, and daughter Saylor, 7, with her ex-husband Jay Cutler, 39.
In an interview with Us Weekly in June, Cavallari explained that she was happy to have put on a few extra pounds after being "shocked at how thin" she appeared in older photos.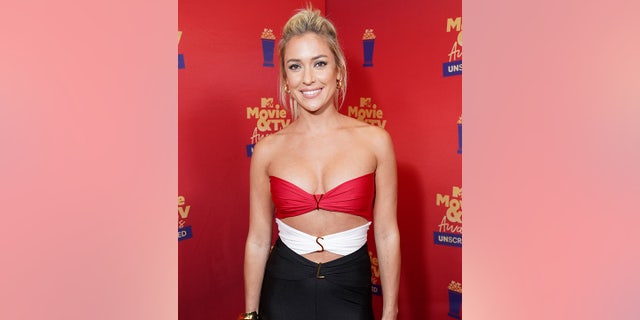 "I didn't realize it at the time, how thin I was. So I'm happy that I've put on weight," she told the outlet.
The Colorado native also shared some details about her new approach to health and fitness.
"My goal is sort of, right now, just to maintain the muscle that I have. I'm not trying to lose weight," Cavallari said.
CLICK HERE TO GET THE FOX NEWS APP
"I don't weigh myself. I can tell how my clothes fit me," Cavallari added. "I've put on a lot of weight in the last few years, but in a good way."
Cavallari revealed that she was working out with a personal trainer three times a week, noting that he "pushes me really hard."
"He has me actually lifting really heavy weight, the heaviest weight I've ever lifted in my entire life," she said. 
"I feel the best I ever have. I feel like I'm the strongest I've ever been."