At 38 years old, LeBron James is doing things with the Los Angeles Lakers that are rare for someone in his 19th NBA season. 
Yet, his Lakers are only 22-26, and it might be getting to him a bit. 
On Tuesday night, James was exceptional, going 16 of 29 from the field, including nine three-pointers, for 46 points with eight rebounds, seven assists, two steals and a block against the Los Angeles Clippers. 
CLICK HERE FOR MORE SPORTS COVERAGE ON FOXNEWS.COM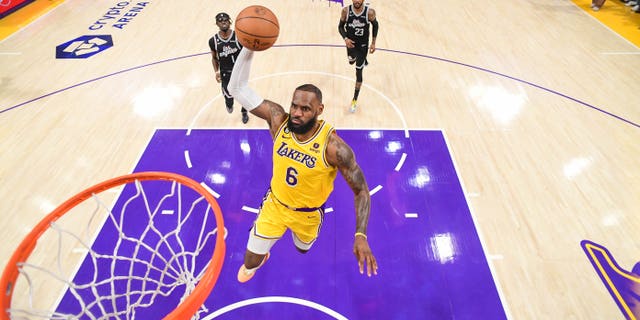 The only problem is that effort was in a blowout as the Clippers won, 133-115.
James was seen on the bench during the game looking pretty dejected, too. To his defense, a stat line like that normally leads to a victory, but not in this case.
Despite James averaging 30.2 points per game with 8.5 rebounds and 6.9 assists while shooting 50.9% from the field, the Lakers are 13th in the Western Conference standings, which isn't what James wants to see from his team after not making the playoffs last season after going 33-49.
LAKERS' LEBRON JAMES MAKES HISTORY IN LOSS TO CLIPPERS, MOVES CLOSER TO ALL-TIME SCORING RECORD
There's still time left – the Lakers are just a couple of games out of at least the play-in tournament – but James' efforts have not mattered in multiple games this season.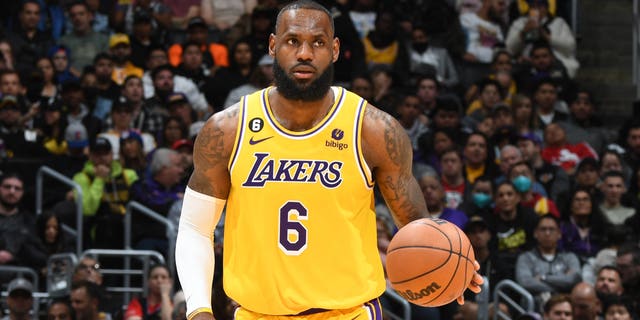 For example, just one other starter, center Thomas Bryant, totaled double-digit points with 15. Russell Westbrook came off the bench and scored 17, which was the same combined points for the other three starters – Troy Brown Jr., Patrick Beverley and Dennis Schröder.
What might be a major help is getting Anthony Davis back in the fold, which is expected to come Wednesday night on the Lakers' back-to-back. They will face the San Antonio Spurs at home.
Davis has been out for the last five and a half weeks due to a fractured bone spur and stress reaction in his right foot, which has left others to pick up the slack. But no one has come close to averaging his 27.4 points and 12.1 rebounds per game in his 25 contests this season.
The Lakers have gone 10-10 since Davis has been sidelined.
While Davis will be on a minute restriction – he's expected to see around 20-24 minutes on Wednesday night – it will be a big upgrade for James and the Lakers as they hope to get back on track after losing five of their last eight games.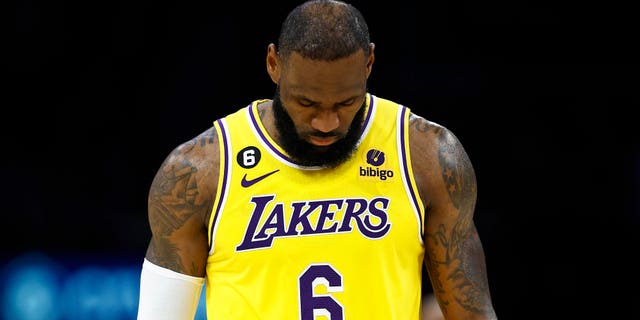 CLICK HERE TO GET THE FOX NEWS APP
For James specifically, perhaps efforts like we saw on Tuesday night won't be for naught.