Mexican President Andrés Manuel López Obrador appeared to side with for former President Donald Trump amid his ongoing legal battle with the Manhattan district attorney's office, slamming the potential indictment as a way to prevent Trump from seeking the White House in 2024.
"Right now, former President Trump is declaring that they are going to arrest him," López Obrador said Tuesday during a press conference, according to transcribed remarks from Newsweek. "If that were the case… it would be so that his name doesn't appear on the ballot."
The comments from López Obrador, who often disagrees with Trump and has served as president of Mexico since 2018, come as Manhattan District Attorney Alvin Bragg weighs whether to bring charges against Trump amid the leading Republican's third run for president.
An indictment, if handed down from a grand jury, could come as early as Wednesday, a source told Fox News. The earliest Trump could appear in court if charged would be next week. If indicted, the U.S. Secret Service and the New York Police Department would discuss how the former president would surrender.
TRUMP HAS NOT BEEN NOTIFIED WHETHER MANHATTAN DA PLANS TO BRING CHARGES: SOURCES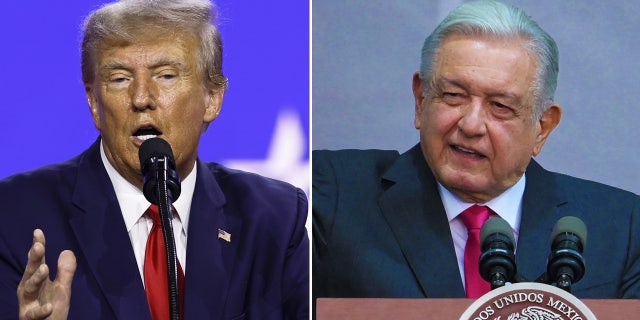 Insisting that the supposed charges against Trump are a "fabrication," López Obrador said that he has also been at the center of attempts to prevent him from obtaining political office.
"I say this because I too have suffered from the fabrication of a crime, when they didn't want me to run," López Obrador said from the press conference. "And this is completely anti-democratic…. Why not allow the people to decide?"
Trump said Tuesday evening that he had not been formally notified about plans to bring charges against him, sources familiar told Fox News Digital, amid speculation of a possible imminent indictment.
Sources told Fox News, however, that there remains a real chance that Bragg may choose not to indict the former president.
If an indictment is brought, Trump's attorneys would immediately be notified. If indicted and notified, Trump's attorneys would be able to begin negotiating the terms of a court appearance with the Manhattan district attorney's office.
TRUMP FORCEFULLY DISPUTES 'FAKE' ABC NEWS REPORT HE 'MISLED' HIS ATTORNEYS CONCERNING CLASSIFIED DOCUMENTS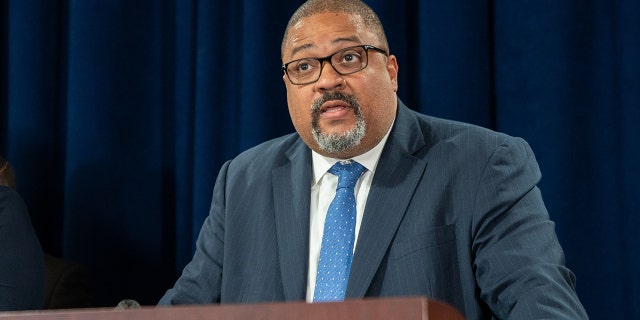 Multiple sources told Fox News that at least one more witness is expected to appear before the grand jury when it convenes Wednesday at 2 p.m. in Manhattan. It is unclear at this point who the witness or witnesses are.
The possible charges stem from the $130,000 hush-money payment that then-Trump lawyer Michael Cohen made to adult film actress Stormy Daniels, whose legal name is Stephanie Clifford, in the weeks leading up to the 2016 presidential election in exchange for her silence about an alleged sexual encounter with Trump in 2006. Trump denies that he had sex with Daniels.
Federal prosecutors in the U.S. Attorney's Office for the Southern District of New York opted out of charging Trump related to the Daniels payment in 2019, even as Cohen implicated him in his plea deal. The Federal Election Commission also tossed its investigation into the matter in 2021.
Cohen has said Trump directed the payments. Cohen paid Daniels $130,000 through his own company and was later reimbursed by Trump's company, which logged the payments as "legal expenses." Karen McDougal, a former Playboy model who allegedly had a relationship with Trump, received a $150,000 payment through the publisher of the supermarket tabloid National Enquirer.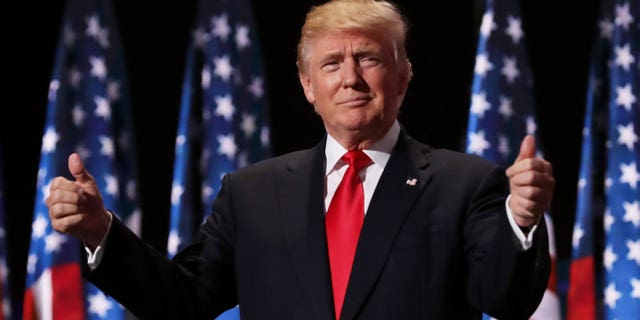 CLICK HERE TO GET THE FOX NEWS APP
The Trump Organization "grossed up" Cohen's reimbursement for Daniels' payment for "tax purposes," according to federal prosecutors who filed the 2018 criminal charges against Cohen for the payments.
Trump has repeatedly denied wrongdoing with regard to the payments made to Daniels, and he has repeatedly said the payments were "not a campaign violation" but rather a "simple private transaction."
Fox News' Brooke Singman and Marta Dhanis contributed to this article.