The Nets have tried to build a super team twice since the organization moved from East Rutherford, New Jersey, to Brooklyn, New York, and both times it did not go the way they had hoped.
In 2013, Brooklyn mortgaged its draft capital in a trade with the Boston Celtics to acquire Kevin Garnett, Paul Pierce and Jason Terry. Two of the draft picks eventually became Jayson Tatum and Jaylen Brown, setting Boston up for a run that would include an NBA Finals appearance last season.
In 2019, the Nets signed an injured Kevin Durant and Kyrie Irving in one of the biggest free agency splashes in the sport's history and later acquired James Harden in a 2021 trade. However, that only resulted in one playoff series victory and months on top of months of controversy and turmoil in the locker room. All three players were eventually traded.
CLICK HERE FOR MORE SPORTS COVERAGE ON FOXNEWS.COM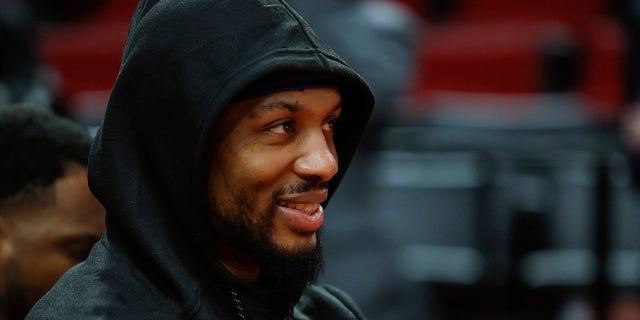 But it doesn't appear to mean the Nets aren't done trying to acquire a superstar through a trade rather than drafting and developing one through the draft.
League executives believe the Nets could be eyeing a trade for Portland Trail Blazers star Damian Lillard, according to the New York Post. Lillard has made clear he wasn't interested in going through another rebuild with the organization and was in Brooklyn for Game 3 of the Nets' series against the Philadelphia 76ers.
Nets general manager Sean Marks didn't rule out making a move but the pathway is murky. The Nets are in a fork in the road when it comes to the prospect of rebuilding or going for it all again.
STEPH CURRY NEARLY COSTS WARRIORS GAME 4 WIN WITH CHRIS WEBBER-LIKE FLUB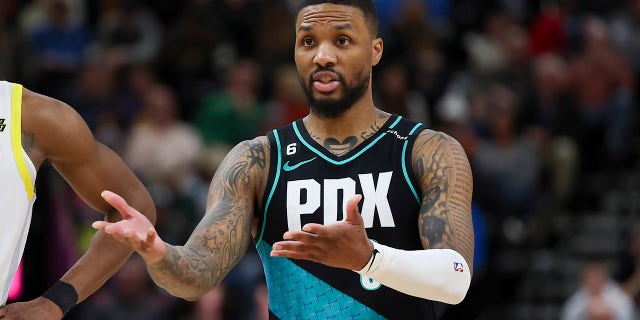 "It'd be way too soon to call [us a contender]. We need to let the dust settle a little bit," Marks said. "But we've always been prepared. In this day and age, we've all seen players demand trades… teams change – whether it's ownership groups or front offices – and next thing you know they pivot. So we just have to be ready for whatever comes our way, and if we can make a change that [means] we can compete, then we'll be strategic about it."
Brooklyn will have 11 first-round draft picks between now and 2029. 
"It's a great question and something we've thought of a lot and will continue to think about as we go. That doesn't mean we don't look back and say, 'What if? Had we done this? Should we have done this?'" he said of the potential roster rebuild.
"So it gives us a moment to reflect and say, 'Well, did we have the right process in place? Were we really, really ready for that group? Was the borough of Brooklyn ready? Was the team ready? Was the surrounding ready when you bring in Kevin, Ky and James and that group?' But at the same time, that era is gone and we're onto something new here."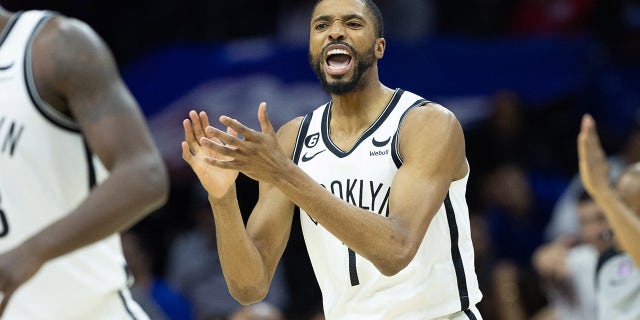 CLICK HERE TO GET THE FOX NEWS APP
Brooklyn has a great piece to build around in Mikal Bridges but will have other decisions to make when it comes to Cameron Johnson, Cam Thomas, Seth Curry and others. Not to mention Ben Simmons, who is set to make $37.8 million next season and $40.3 million in 2024-25.