Democratic New York City Mayor Eric Adams claimed Monday that Republican Texas Governor Greg Abbott targets "Black-run cities" with migrant buses.
"This weekend, we learned that Governor Abbott is once again deciding to play politics with people's lives by resuming the busing of asylum seekers to New York, Los Angeles, Chicago, Denver, and Washington, D.C.," Adams said on Twitter Monday afternoon. 
"Not only is this behavior morally bankrupt and devoid of any concern for the well-being of asylum seekers, but it is also impossible to ignore the fact that Abbott is now targeting five cities run by Black mayors. Put plainly, Abbott is using this crisis to hurt Black-run cities," Adams said.
NYC MAYOR ERIC ADAMS SAYS 'MIGRANT CRISIS' UNDER BIDEN ADMINISTRATION HAS 'DESTROYED' CITY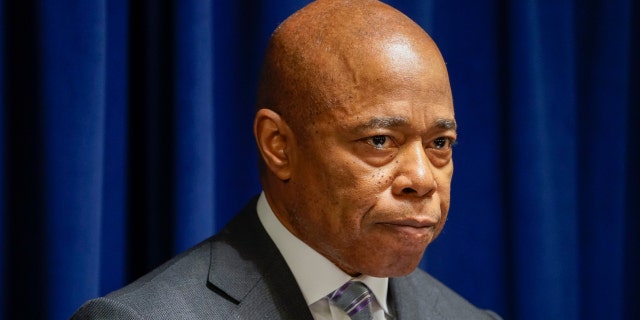 Abbott began busing migrants from Texas to Democrat-run "sanctuary cities" last fall in response to skyrocketing illegal crossings at the southern border. He said he would continue to do so until the federal government secures the border.
"Abbott bussed migrants to New York against their will, reportedly had security guards hold them hostage on busses when they tried to get off in other cities, shipped them off while sick and COVID positive, and tagged individuals with barcodes," Adams said.
"Despite Abbott's inhumane actions, New York City will continue to do all it can to handle this influx, but this crisis is more than one city can handle. With a vacuum of leadership from border states, we need the federal government to step in and provide us with support and to prevent this cruelty from continuing," Adams added.
ADAMS APPLAUDS NYC HOSPITALS FOR FEEDING PATIENTS PLANT-BASED MEALS OVER MEAT BY DEFAULT IN CLIMATE PUSH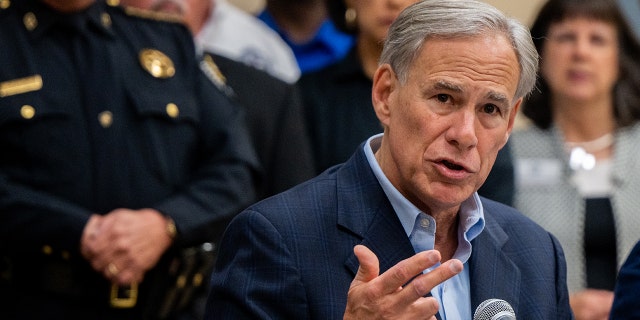 Meanwhile, outgoing Chicago Mayor Lori Lightfoot pleaded with Abbott to stop dispatching migrant buses to her city on Sunday.
In a letter to Abbott, Lightfoot wrote that Chicago officials discovered Texas was planning to send more migrants to sanctuary cities starting this week and insisted he reconsiders his actions.
CLICK HERE TO GET THE FOX NEWS APP
"Nearly all the migrants have been in dire need of food, water, and clothing and many needed extensive medical care," Lightfoot wrote. "Some of the individuals you placed on buses were women in active labor, and some were victims of sexual assault. None of these urgent needs were addressed in Texas."
"Instead, these individuals and families were packed onto buses and shipped across the country like freight without regard to their personal circumstances," she said.
Gov. Abbott's office did not immediately respond.
Fox News Digital's Landon Mion contributed reporting.