EXCLUSIVE – Oklahoma Gov. Kevin Stitt, R., has strong words for critics after he vetoed a bill last week that would have funded operations of the state's PBS station, Oklahoma Educational Television Authority (OETA), through 2026, accusing the station of indoctrinating young children.
"OETA, to us, is an outdated system. You know, the big, big question is why are we spending taxpayer dollars to prop up or compete with the private sector and run television stations? And then when you go through all of the programing that's happening and the indoctrination and over-sexualization of our children, it's just really problematic, and it doesn't line up with Oklahoma values," Stitt told Fox News Digital. 
Unless the legislature is able to override his veto, the state PBS network will cease operations this year. Shows on the network include "Sesame Street," "Mister Rogers' Neighborhood," and "Clifford The Big Red Dog."
The governor's office provided examples of OETA content that it considers objectionable, including a segment of "Let's Learn" in which a children's book titled "The Hips on the Drag Queen Go Swish, Swish, Swish" is read by someone called Lil Miss Hot Mess. 
OKLAHOMA GOVERNOR VETOES STATE PBS FUNDING, ACCUSES NETWORK OF USING 'TAX DOLLARS TO INDOCTRINATE KIDS'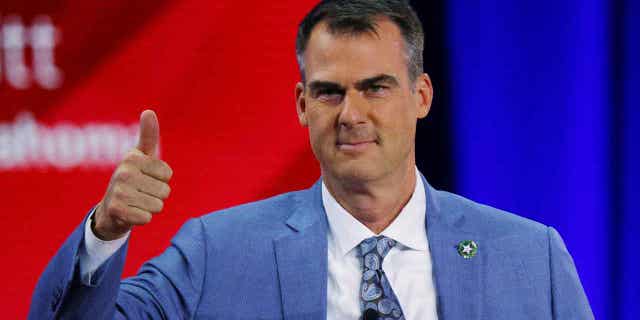 The governor's office also pointed to a "PBS Newshour" feature on parents' support for various gender care treatments including puberty blockers, a gay character in "Work It Out Wombats" which airs on OETA, PBS Kids' "Clifford the Big Red Dog" introducing LGBTQ characters, a plethora of Pride Month programming on OETA, a special about a town of Christians and drag queens who "step into the spotlight to dismantle stereotypes," and a same-sex wedding featured on PBS Kids' "Odd Squad." 
While critics have pushed back against the notion these programs help indoctrinate children, the governor doesn't believe they're particularly educational, either. 
"When you think about educating kids, let's teach them to read and their numbers and counting and letters and those kind of things," Gov. Stitt said. "I mean, some of the programing that we're seeing… it just doesn't need to be on public television."
Stitt said that if OETA programming is so popular, it could easily be picked up by CBS, NBC, ABC or any other option that doesn't require taxpayer dollars to stay afloat. The Republican governor believes Oklahoma tax dollars would be better off elsewhere. 
"Oklahoma taxpayers are going, 'Hey, hang on, time out for just a second. That's not my values,'" he said. "I'm just tired of using taxpayer dollars for some person's agenda. I represent the taxpayers."
From a free market standpoint, Stitt believes we're in a different world than the one that existed 67 years ago when OETA first aired in the Sooner State. 
"There's so much television, there's so much media," Stitt said. "Maybe in 1957 you could have made an argument that you needed a public television station. That's totally outdated at this point."
OETA did not immediately respond to a request for comment. 
2024 HOPEFUL RAISES CONCERNS ON TRANS IDEOLOGY NEGATIVELY IMPACTING KIDS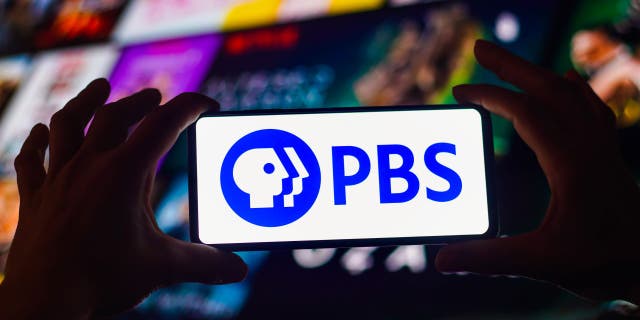 "All those towers and our communications, that's all owned by the state and whether we continue to fund an outdated public television station with taxpayer dollars, or we let the free market work, we're still going to have the same capabilities, the same assets, the same towers," he said. 
"Our DPS system is what rolls out the Amber Alerts, for example. None of that's going away," Stitt continued. "So that's just people confusing the issue, not being clear with their mission, trying to make excuses of why the tax dollars should still fund this outdated system."
Stitt's decision has angered voices on the left. Among the critics is State Rep. Monroe Nichols, D., who said the move is part of Stitt's "continued attacks on public education and underrepresented Oklahoma communities."
Stitt called Nichols' pushback "nonsense," and suggested the notion that he's against public education is another stale tactic used by Democrats who want to push far-left talking points on kids. 
OKLAHOMA GOVERNOR MAKES PERFORMING 'IRREVERSIBLE GENDER TRANSITION SURGERIES' ON CHILDREN A FELONY
"Since I've been governor, we have put more money in public education than any other governor before me. I'm actually requesting about a 15% increase in public education funding. We've increased it over $1 billion, so that's just simply nonsense," Stitt said. 
Other critics include MSNBC blogger Ja'han Jones, who slammed the decision as "nothing more than anti-LGBTQ government censorship," and a plethora of liberals who have painted the move as an attack on Big Bird. 
OETA board member Ken Busby objected to the decision and said a civilization can't survive without supporting arts and culture, according to KTUL. Stitt said the suggestion he's harming arts is another "red herring" from the left.
"They're grasping at straws if they're talking about civilization surviving," Stitt said. "They want to confuse the facts, they want to confuse the issue… this has nothing to do with the arts. My gracious, we have the most beautiful capitol here in the country, here at Oklahoma City, and it's filled with beautiful art."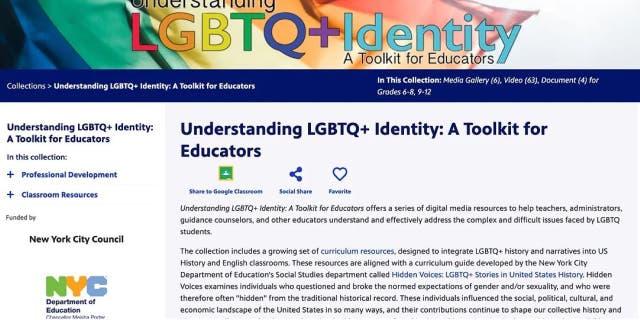 NONPROFIT GROUP CALLS ON FEDERAL GOVERNMENT TO STRIP PBS FUNDING IN RESPONSE TO NETWORK'S 'LGBTQ+ PROPAGANDA'
Stitt is hardly alone in his concerns. 
On Thursday, a nonprofit organization that advocates for transparency in government called on the federal government to strip funding from PBS in response to the organization's promotion of an LGBT "toolkit" for teachers and critical race theory principles.
"PBS is clearly engaged in promoting inappropriate LGBTQ+ and critical race theory propaganda to our children," Citizens Defending Freedom Chief Communications Officer Kristen Huber said in a press release Thursday.
Last week, Stitt also banned all sex reassignment procedures for minors in the state, including irreversible gender transition surgeries and hormone therapies, joining at least 15 other states with similar laws.
Stitt believes Republicans are unified on most transgender and LGBTQ issues, which could help the party come away victorious in the 2024 presidential election. 
"We believe in traditional family values. We're not going to let biological males participate in girls' sports," he said. 
"I believe it's going to be more and more important in a general in 2024 because the left has gone too far. They have gone way too radical," Stitt continued. "We have an obligation to protect our children and protect sports and protect free competition and fair competition in Oklahoma. And so to us, it's pretty common sense. And I hope it's an issue in the general election in 2024, because I think we win on that with Americans."
CLICK HERE TO GET THE FOX NEWS APP
Fox News' Gabriel Hays, David Rutz, Andrew Mark Miller and Lawrence Richard contributed to this report.