Seattle Seahawks head coach Pete Carroll had a priceless reaction on Monday morning when acknowledging the fact that Seattle would now have to face one of the hottest teams in the NFL in the first round of the playoffs after solidifying their place with a win over the Detroit Lions.
Talking with reporters on Monday, Carroll spoke highly of his opponents in Sunday's game before doing the same of San Francisco 49ers, who they will face in a wild-card game on Saturday.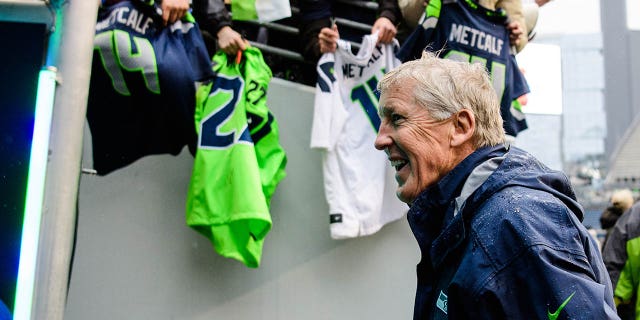 "We're all excited about the fact, the way the day turned out yesterday. Just so sunk into being Lions' fans, man. We love the Lions. Coach [Dan] Campbell did a great job with his crew, and they played a fantastic football game," Carroll began.
BROCK PURDY TALLIES 3 TOUCHDOWN PASSES, 49ERS PICK UP 10TH STRAIGHT WIN
"To get the win to give us a chance – we'll try to do something with it. Unfortunately, we're playing the Niners" he said with a chuckle, "and they're loaded. They're loaded and healthy and on a roll and as about as hot as you could possibly get and doing it in a very commanding fashion with a young quarterback, who's doing so well."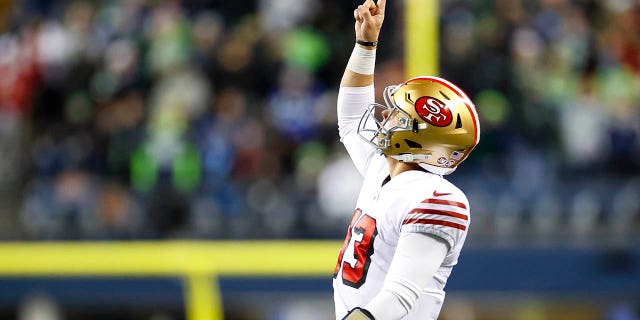 The 49ers have seen three quarterbacks take the field this season because of injury, most recently entrusting their playoff hopes in that of Mr. Irrelevant – Brock Purdy.
CLICK HERE FOR MORE SPORTS COVERAGE ON FOXNEWS.COM
However, San Francisco is exceeding expectations and enters the playoffs on a 10-game win streak, six of which Purdy has been a starter in.
"He's capable. It's not too big for him. It doesn't seem like he's got the rookie learning curve to deal with it," Carroll said during a press conference on Tuesday.
CLICK HERE TO GET THE FOX NEWS APP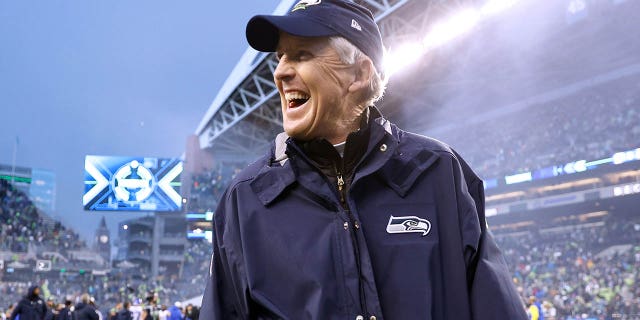 "I have a lot of respect for who we're playing and how they've done their season and the guys they have on their team and what they've accomplished. You know, being division champs is a big deal around here," he added.
The 49ers will host the Seahawks on Saturday and will have the home-field advantage as the No. 2 seed in the NFC if they advance.