Philadelphia police are seeking two people in a shooting at a home last week that killed three young people and wounded a fourth, authorities said Monday.
A 15-year-old and a 22-year-old man being sought in Friday's shooting should be considered armed and dangerous, said Staff Inspector Ernest Ransom, the homicide unit commander. Authorities said they appear to be cousins, and both have outstanding warrants, he said.
3 DEAD, 1 CRITICAL IN PHILADELPHIA NEIGHBORHOOD SHOOTING
Two youths, ages 15 and 16, have already been arrested on firearms offenses and related crimes, police said.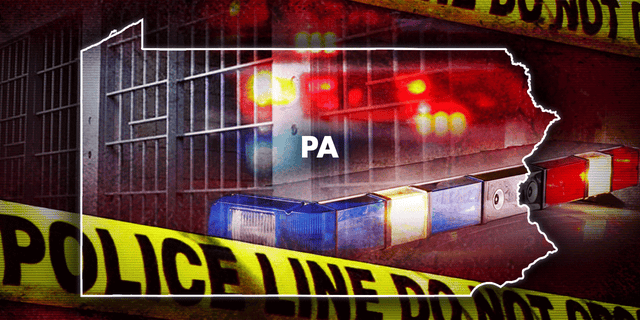 Police said earlier that officers called to the home in the Lawncrest neighborhood of northeast Philadelphia shortly after 3:30 p.m. Friday found 17-year-old Malik Ballard dead on the sidewalk, 18-year-old Khalif Frezghi dead on the front porch, and 14-year-old Salah Fleming dead just inside the door.
PHILADELPHIA POLICE STANDOFF ENDS WITH ARMED MAN BEING SHOT, 2 PA OFFICERS SAVED BY PROTECTIVE VESTS
A 16-year-old male who had been shot in the chest arrived later at a hospital in a vehicle in which a gun was found, police said.
The shooting occurred after two groups of people came to the home for "some kind of transaction," Ransom said. Investigators believe that all the victims were shot inside the home and that one managed to get outside before collapsing.
CLICK HERE TO GET THE FOX NEWS APP
Philadelphia school district officials said at least two of those killed were students in the school district, one in the eighth grade and the other in the 11th grade, WPVI-TV reported.