For the first time since the 1987 season, a Major League ballclub has started the year with 10 straight wins. 
The Tampa Bay Rays defeated the Boston Red Sox 1-0 Monday night, moving to 10-0 on the season and becoming the first team to do so since the Milwaukee Brewers 36 years ago.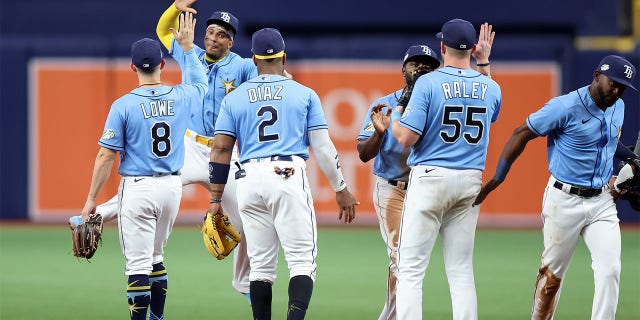 Tampa Bay is now just three wins behind the 1987 Brewers and the 1982 Atlanta Braves for the best start to a season in MLB history. 
ORIOLES UNVEIL NEW HOME RUN CELEBRATION THAT INVOLVES BEER FUNNEL
Monday night's win was the smallest margin of victory on the season for the Rays, getting a solo home run from Brandon Lowe in the eighth inning. 
"It's great to come out on top," Lowe said in his postgame, on-field interview, according to ESPN. "Let's keep it rolling."
The two teams combined for just eight hits on the night as the Rays won by fewer than four runs for the first time this season.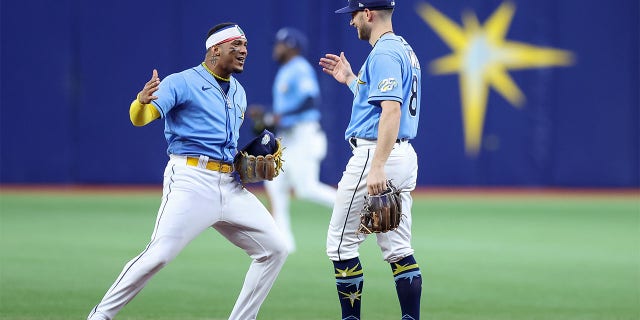 CLICK HERE FOR MORE SPORTS COVERAGE ON FOXNEWS.COM
"This is the first night where it was kind of quiet offensively," Tampa Bay manager Kevin Cash said. "I kind of felt like, at any given moment, someone can knock one out of the ballpark."
It was the third consecutive shutout for the Rays, as five Tampa Bay pitchers combined for a three-hit performance. 
"I think overall it was a good baseball game," Red Sox manager Alex Cora said, per ESPN. "They pitched well. We pitched well. It was good defense. Obviously, we didn't win. But as for the game, it was great."
CLICK HERE TO GET THE FOX NEWS APP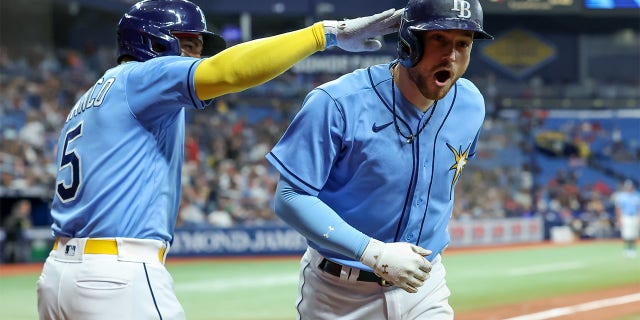 On Saturday, the Rays moved to 8-0 and tied a modern-day MLB record by winning all eight games by at least four runs. 
Only four other teams in the modern era have won eight straight by four or more runs, the last being the 1939 New York Yankees, who did it in 10 consecutive games en route to a World Series championship.
The Rays and Red Sox play the second game of their three-game series Tuesday.
Fox News' Ryan Morik contributed to this report