Former NFL quarterback Robert Griffin III pointed to his own gruesome injury to defend Baltimore Ravens quarterback Lamar Jackson after four-time Pro Bowl quarterback Michael Vick suggested Sunday that he should play through his injury during the playoffs.
Jackson, 26, revealed on Twitter Thursday that he suffered a PCL grade 2 sprain "on the borderline of a strain 3" and was still dealing with inflammation in his knee, meaning he would be absent from Sunday night's wild-card game against the Cincinnati Bengals.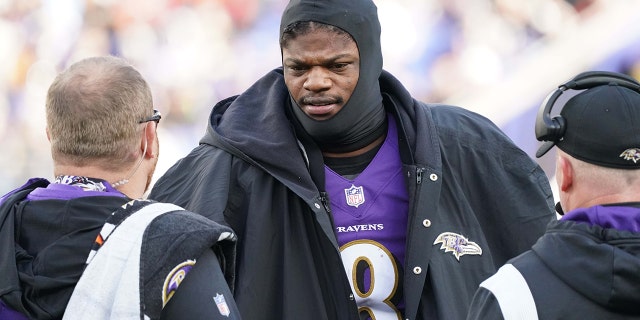 During FOX's pregame show Saturday, Vick encouraged Jackson to "put a brace on it" and "get it going."
EX-NFL STAR ADVISES RAVENS' LAMAR JACKSON TO PLAY THROUGH PCL STRAIN: 'PUT A BRACE ON IT'
"It's the playoffs. You're three games away. Put a brace on it. Get it going. Put a brace on it. Let's go," Vick said. "I played a whole season with a sprained MCL."
But on Sunday, Griffin cautioned against Vick's advice.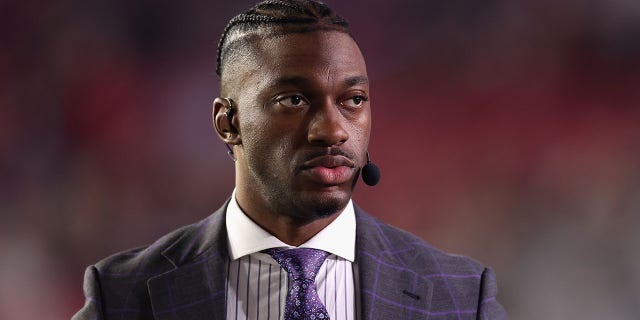 "This is why you don't just put a brace on it and play," the former quarterback said in a tweet, showing an image of the gruesome injury he suffered in 2013.
CLICK HERE FOR MORE SPORTS COVERAGE ON FOXNEWS.COM
"Played with no ACL and LCL for my brothers/team. Changed the trajectory of my career. Hindsight is 20/20. I didn't have the luxury of that. Lamar does. He is DOING THE RIGHT THING."
During a Week 14 game against the Ravens, Griffin, who was playing for Washington at the time, suffered an a PCL injury. Just weeks later during a NFC wild-card game against the Seattle Seahawks, Griffin suffered a severe injury on the same knee while attempting to recover a bad snap.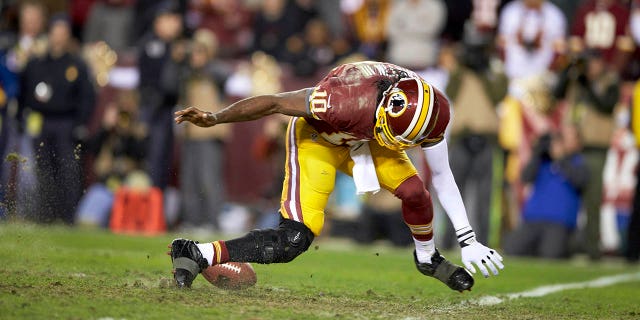 CLICK HERE TO GET THE FOX NEWS APP
The Ravens season came to a heartbreaking end on Sunday after missing two late opportunities to tie the Bengals. Cincinnati advanced to the divisional round after Sam Hubbard's go-ahead touchdown.
Questions surrounding Jackson's future in Baltimore have circulated since both sides failed to agree on a contract extension in the offseason. The Ravens quarterback is set to be a free agent at the end of the season.
Fox News' Ryan Gaydos contributed to this report.