Sen. John Kennedy, R-La., said Sunday that President Biden's nearly $7 trillion budget proposal took his "breath away" and belongs in the "shredder" rather than saddling the American taxpayer.
"The president's budget took my breath away," Kennedy told "Fox News Sunday."
"His numbers are extraordinary," he said. "We're going to run out of digits here. It's a $6.9 trillion budget, $4.7 trillion in new taxes that will affect everyone over 10 years, $18 trillion in new debt, a cut to defense."
Biden unveiled his proposed budget for fiscal year 2024 on Thursday, and some projections say it would result in almost $5 trillion in tax hikes on corporations and wealthy Americans and lead to increased costs for everyone. 
GOP READIES BUDGET PLAN IN 'COMING WEEKS' IN RESPONSE TO BIDEN'S 'OUT-OF-CONTROL SPENDING'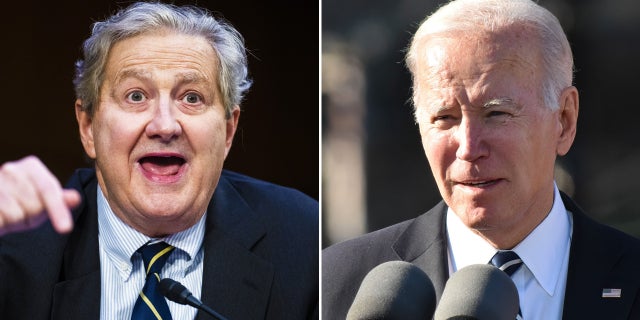 The Committee for a Responsible Federal Budget warns the budget would result in the country's debt rising from 98% of GDP at the end of 2023 to 106% by 2027 and then 110% by 2033.
According to their analysis, despite some attempts at deficit reduction, nominal debt would nearly double, growing from $24.6 trillion to $43.6 trillion over the next decade.
"The only way I know how to improve the president's budget is with a shredder," Kennedy said Sunday.
"The president says that his budget will solve our financial problems in Medicare and Social Security," he said. "That's not true. Anything seems possible when you don't know what you're talking about. The Wall Street Journal just reported that the president's budget will add $11 trillion in a financial shortfall to Social Security and Medicare."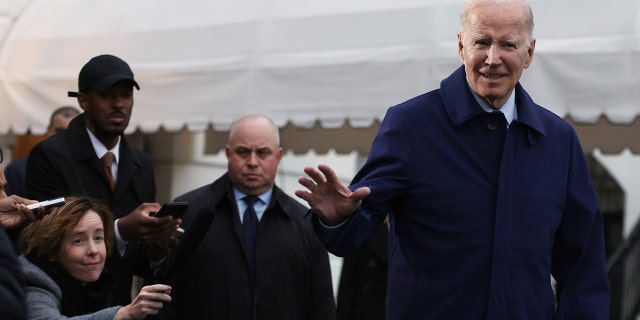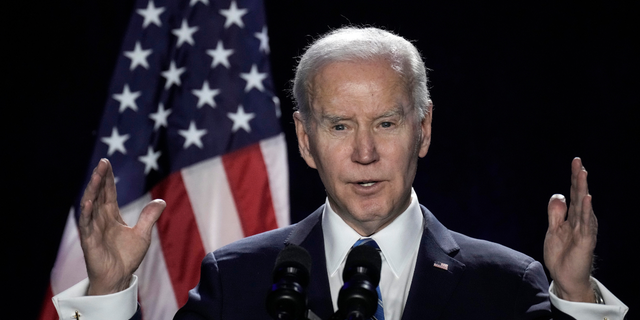 CLICK HERE TO GET THE FOX NEWS APP
"If you want to talk savings, well, stop sending checks to dead people," he said. "We spend about a billion to 2 billion every year to send money to dead people, the checks are being cashed. It's obviously fraud. The president's plan to have the American people pay for student debt costs $400 billion over 10 years, we already had a plan to repay student debt, it's called a job."
The White House did not immediately respond to Fox News Digital's request for comment.
Fox News' Elizabeth Elkind and Lawrence Richard contributed to this report.