Visiting scholar Daniel Pollack-Pelzner penned an article for The Atlantic that suggested that all of William Shakespeare's classic plays were about race and helped construct "whiteness" for Western culture.
In his article on Friday, Pollack-Pelzner previewed a new essay collection by UCLA professor Arthur L. Little Jr. titled "White People in Shakespeare" that he complimented for framing Shakespeare's plays through the lens of whiteness. He summarized the collection as explaining how Shakespeare's collections was "central" to reforming whiteness in the Renaissance era.
"White people have for so long been taken as the universal norm in the Western canon that to name them as white is to engage in critical race study. White People posits that Hamlet, Romeo and Juliet, and the sonnets are just as much about race as Othello, because they're all involved in defining whiteness," Pollack-Pelzner wrote.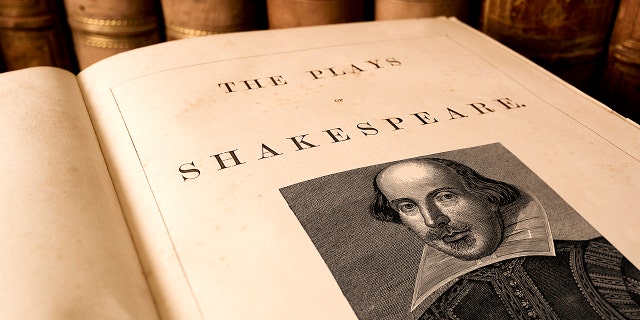 He continued, "Shakespeare's work, the collection argues, was central to the construction of whiteness as a racial category during the Renaissance, and white people, in turn, have used Shakespeare to regulate social hierarchies ever since."
WOKE CULTURE BATTLE GOES DIGITAL AS PUBLISHER TRIES TO FORCE CENSORED E-BOOKS ON PUBLIC: 'ARTISTIC BETRAYAL'
Pollack-Pelzner insisted that the essays weren't meant to "demonize Shakespeare or vilify folks who relish him" but noted that "what's beautiful in Shakespeare—or what Shakespeare's speakers take as beautiful—is often cast in racial terms."
"This method of race scholarship often attracts the charge of anachronism—that it's imposing contemporary categories on the past. That objection tends not to bother me; every era generates its interpretive questions from its own concerns, and an anti-racist approach to Shakespeare is long overdue. On historical grounds, though, there's a lot of evidence to suggest that even if people in the 16th and 17th centuries didn't use racial categories in quite the same ways we might, they were wrestling with the construction of social hierarchies based on emerging categories of race that went on to shape our world," he wrote.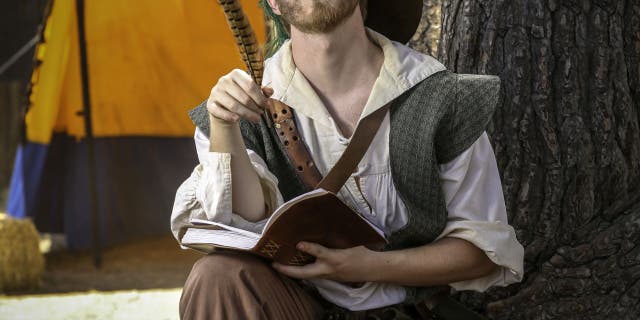 Pollack-Pelzner also insisted that another goal of the collection was to "chart the history" of White people "controlling access to Shakespearean interpretation and, in turn, controlling access to the ideas that Shakespeare's works helped fashion."
"That doesn't mean rejecting Shakespeare as an outmoded dead white man. On the contrary, it means reanimating him as a crucial part of a negotiation that continues to script our culture today, far beyond the theater and the classroom," he concluded.
CRITICS HIT ACADEMY FOR SNUBBING BLACK ACTORS 8 YEARS AFTER DIVERSITY MOVEMENT: #OSCARSSOWHITE
The essay collection along with Pollack-Pelzner's interpretation of it was lambasted on Twitter for being another attempt to insert wokeness into culture.
"It's an inexhaustible font of content," National Review senior writer Noah Rothman tweeted.
Classic Learning Test CEO Jeremy Wayne Tate wrote, "Lies. Shakespeare, arguably more than any other author, gets to the heart of what it means to be human. It is profoundly racist to suggest that skin pigment has anything to do with the universal human experiences of betrayal, loyalty, love, and redemption."
"My God. What utter bulls–t," Bulwark writer Cathy Young declared.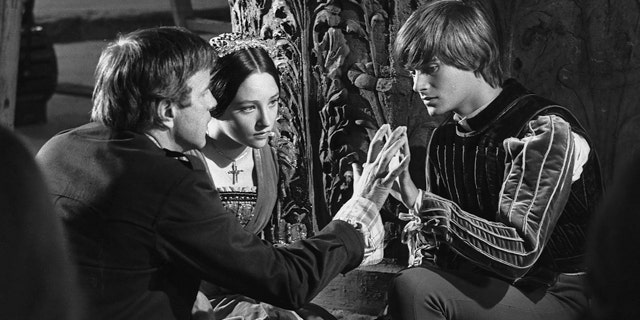 "Now we get to the part of the roller-coaster ride where we establish the justification for purging Shakespeare. You didn't think this stopped with rewriting the naughty bits of Roald Dahl, did you? Oh, no, we're taking it all down." essayist Stephen Pimentel wrote.
CLICK HERE TO GET THE FOX NEWS APP