The U.S. Merchant Marine Academy lifted a lingering vaccine mandate on Friday, days after a scathing letter called for its repeal.
The USMMA in King Point, New York, had been demanding that all incoming students take the vaccine and was not permitting either religious or medical exemptions, according to the New York Post.
The Department of Defense's military academies lifted all vaccine requirements in January following pressure from Republicans through the 2023 National Defense Authorization Act, but the USMMA is run by the U.S. Maritime Administration under the Department of Transportation (DOT).
"On October 20, 2021, the USMMA implemented the COVID-19 vaccine requirement as a measure to help protect the health and safety of our Midshipmen on campus and while at sea," USMMA Superintendent Vice Adm. Joanna Nunan wrote in an email to faculty, staff and midshipmen that was obtained by Fox News Digital.
THOUSANDS OF UNVACCINATED SERVICE MEMBERS COULD STILL BE BOOTED OVER RESCINDED COVID-19 POLICY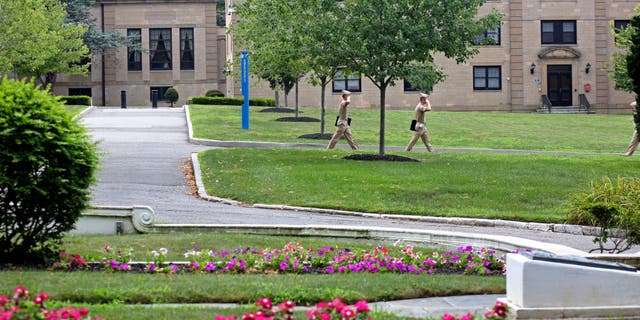 "In light of the Department of Defense's vaccine mandate rescission and the growing availability of Sea Year training billets for unvaccinated Midshipmen on commercial vessels, we reevaluated the need for COVID vaccination," Nunan wrote.
The email added that depending on the vaccination requirements of commercial carriers, midshipmen's vaccination status might affect their "Sea Year," when they spend a year on commercial or military vessels.
SERVICE MEMBERS TERMINATED OVER UNVAXXED STATUS COULD BE REINSTATED IN MILITARY WITH GOP-LED BILLS
Nunan's announcement came after Rep. Jim Banks, R-Ind., an Afghanistan veteran who serves as chairman of the House Subcommittee on Military Personnel, fired off a letter to school leadership last Tuesday to demand an end to the mandate, which he argued violated school officials' oath to defend the U.S. Constitution, according to the Post.
"As of today, the USMMA's website says that 'neither medical nor religious exemption requests will be accepted or processed for vaccination requirements,'" Banks said in the letter.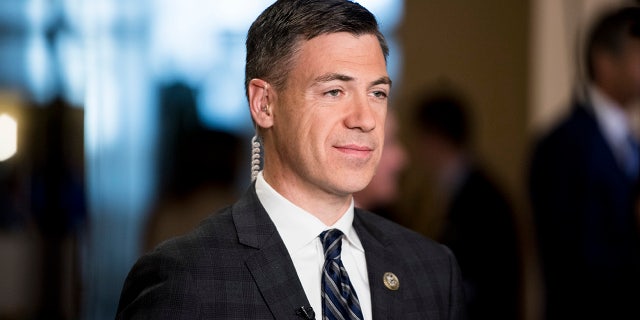 "This statement appears to be a violation of your oath of office and an illegal attack on the constitutional rights of current and potential Midshipmen," he wrote.
Banks cited Supreme Court precedent and a 2017 executive order by former President Donald Trump that "clearly states individuals with religious objections to certain forms of medical treatment are allowed to opt out of such treatment."
MIDSHIPMEN WARN LEFT-WING POLITICS ARE INFILTRATING MERCHANT MARINE ACADEMY: 'LAST FRONTIER OF WOKE IDEOLOGY'
Banks also demanded in his letter all correspondence between the DOT and academy officials "regarding the USMMA's decision to prohibit religious exemptions for its COVID vaccine mandate and punitive measures toward current or potential Midshipmen who did not comply with this mandate."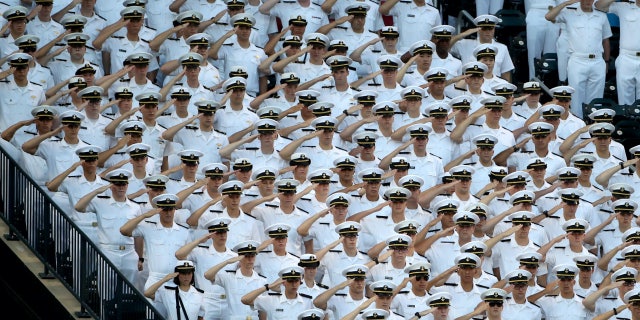 Multiple midshipmen who recently spoke to Fox News Digital claimed that the school clamped down on the unvaccinated beginning in 2021 by shutting them out of the dining hall, ostracizing them from their friends, segregating them in formation and requiring them to wear masks and social distance.
REP JIM BANKS DEMANDS ACTION FROM BUTTIGIEG AFTER MERCHANT MARINE ACADEMY JESUS ARTWORK COVERED
A spokesperson for the U.S. Maritime Administration told Fox News Digital in a statement at the time that the academy is a place where "essential values of mutual respect and dignity are firmly upheld, and we take pride in establishing a campus that reflects excellence, service and honor."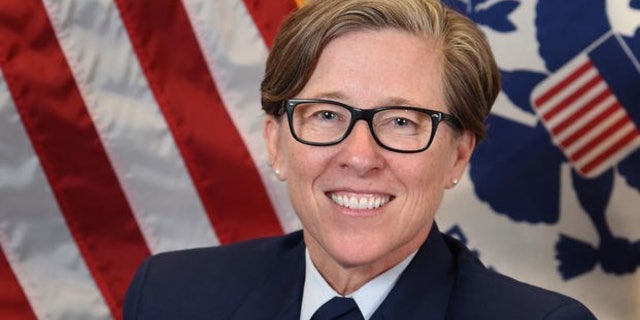 "During the COVID-19 pandemic, the Academy put in place precautions to ensure the health and well-being of all midshipmen, faculty and staff, and we disagree with any assertions that any member of our community was mistreated for any reason related to the pandemic," the spokesperson added.
CLICK HERE TO GET THE FOX NEWS APP
In what Banks described to Fox News Digital as a "divisive and cruel" policy, as many as 16,000 unvaccinated service members still face potential discharge from the military because they did not apply for an exemption, according to data provided to Congress earlier this month.